Red River Army Depot Fire Department Helps St. Michael Cancer Center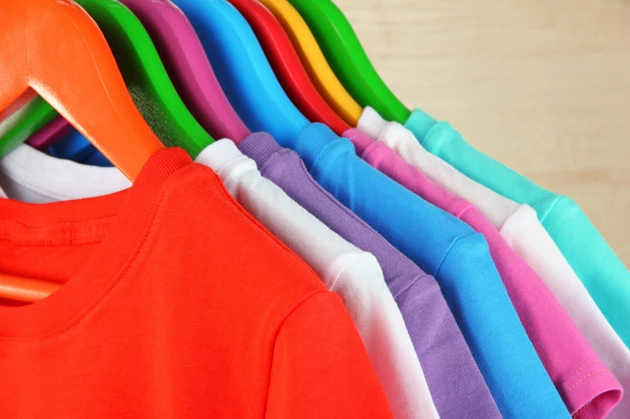 Assisting the fight against cancer is something the Red River Fire Department is attacking head on, but from a different angle. The American Federation of Government Employees (AFGE) local 1029 is the union that Red River Firefighters use as a platform to voice their opinions on multiple topics.
Five years ago, the firefighters' desire to do something for the community and the cause of combating cancer was heard loud and clear.
The idea for t-shirts, designed to promote early detection and bring awareness to cancer, was born. After an overwhelming response from the local community for these t-shirts, it was clear that the ability to do more for the cause was possible. The union has been able to raise thousands of dollars over the years by selling cancer awareness t-shirts. Each year, the number of shirts being sold has increased tremendously. In 2012, the union raised $2,000, helping four patients. In 2014, the union raised $4,000, assisting eight patients. This year, having gained the most from t-shirt sales, the community purchased enough shirts to raise $6,000.
"We recognize there is a need for money to be donated to cancer research, but we also realize that we have the ability to really impact these people's lives in such a positive and personal way," says Michael Miller, Vice President of AFGE 1029.
"I believe how we are distributing these donations and to whom we are raising the money for, has been a factor in our success.  The union has partnered with Texarkana's Cancer Center at St. Michael's Hospital, to have an unbiased board seek recipients based on specific criteria. The criteria was decided by the members of AFGE 1029. The money has been and will be divided into $500 increments in order to serve more cancer warriors. In the past, a ceremony has been held at the Cancer Center at St. Michael's to celebrate and award the recipients. This year, another ceremony will be held at the Cancer Center on the 8th of December at 2PM, to donate to 12 patients."
Union Steward Robbie Witterstaetter says the union is "truly excited that we have the opportunity to serve our community in another way."
"This fundraiser is only possible because of our generous community and the employees of Red River Army Depot. Anyone who wishes to attend the ceremony is welcome and encouraged."