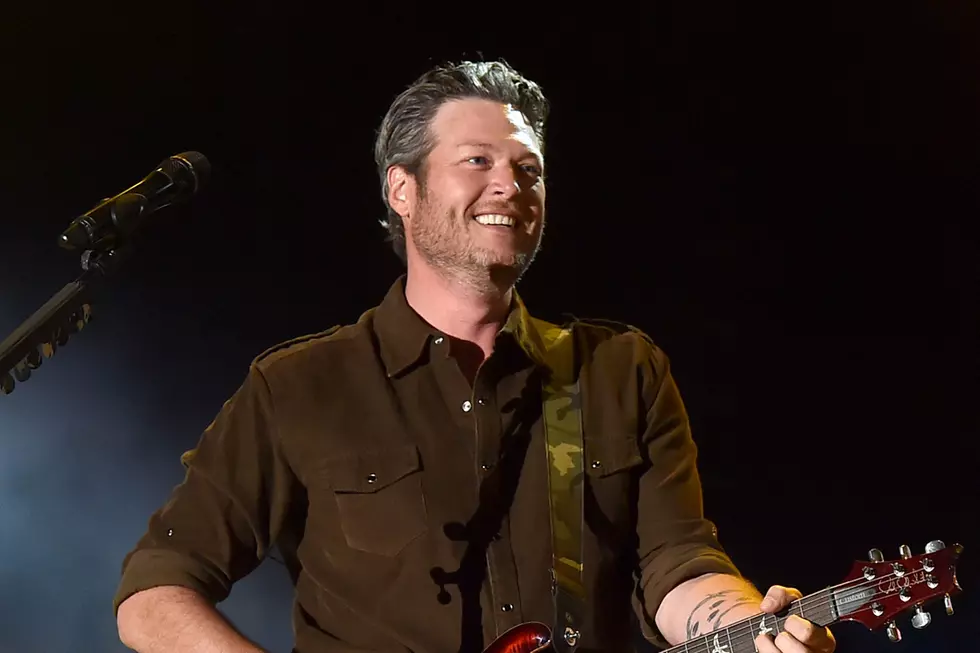 Blake Shelton Is Planting a Crop of Booze During Coronavirus Quarantine [Picture]
Kevin Winter, Getty Images
Blake Shelton is sure to keep a steady supply of alcohol on hand during his time in quarantine due to the coronavirus (COVID-19) pandemic. The country superstar turned to social media to jokingly show off his new crop that's coming in — of vodka.
Shelton posted the humorous photo on Earth Day on Wednesday (April 22), showing a line of bottles of his Smithworks vodka appeating to sprout out of the tilled dirt as he reaches down to show one off.
"My @smithworksvodka is coming along nicely!" he writes to accomoany the picture. "I think I'll wait till these guys are a gallon before I pick them. Happy #EarthDay everybody."
"I am growing the mullet back as a symbol of hope or some s--t like that," he tweeted on March 17. "Anyway it's coming back! For real. Stay tuned."
Blake Shelton and Gwen Stefani: See Their Fairytale Love Story in Pictures:
Gwen Stefani and Blake Shelton: A Timeline of Their Love
See Blake Shelton Through the Years