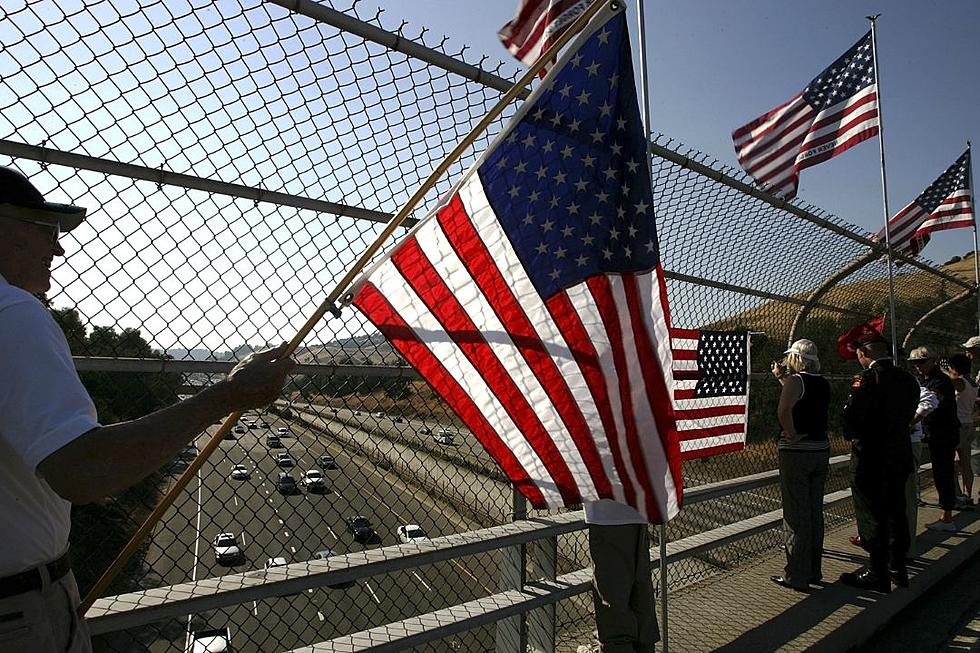 A Few Things You Should Know Before You Hit the Road for Memorial Day Weekend
Justin Sullivan, Getty Images
Evan Paul is the host of Taste of Country Nights, a syndicated radio show heard on more than 120 country radio stations nationwide, every night from 7PM to midnight. He plays the best new country music and interviews today's top stars, like Luke Combs, Miranda Lambert, Dan + Shay, Keith Urban, Carrie Underwood, Luke Bryan, Chris Stapleton, Lady A, Morgan Wallen + more! 
Memorial Day 2023 — the unofficial kick off to summer — is quickly approaching. If you are one of the 42.3 million Americans set to travel this year, there are a few key things to know before you hit the road that will help make your holiday travel a little better.
According to AAA, 42.3 million Americans are traveling 50 miles or more this Memorial Day weekend. This number is way higher than last year, and the roads and friendly skies are going to be full. AAA recommends that you get on the road early in the morning if you're driving, with afternoons slated to be among the worst time for travel this holiday weekend.
On Thursday and Friday, the best times to travel by car are before noon, while the times to avoid are between 3PM and 6PM.
You can expect the traffic to be a little lighter on Saturday and Sunday, as compared to normal weekend traffic, as most people will be spending time at their destinations already. The worst time to come back? Mid-day Monday. If you can avoid being on the road at that time, you will have happier passengers.
Gas prices seem to really fluctuate as of late, but they will be way down compared to last year at this time. But AAA says that the total number of travelers is expected to fall short of Memorial Day 2019, which of course was pre-pandemic. It seems as if each year we get closer and closer to the pre-pandemic era, and it looks like we will come the closest to matching the pre-pandemic traveling this Memorial Day.
Traveling by plane this year, however, is going to be more crowded than it was last year on Memorial Day weekend: 3.4 million people are expected to fly, which is up 11 percent from last year. Per AAA, this could be the busiest year for flying since 2005!
After reading these facts, if you are flying and not driving to your destination to unofficially kick off summer, make sure you arrive a lot earlier for your flight than you might have in the years prior. If you're driving with the family, try to wake everyone up extra early, to avoid the traffic.
PICTURES: See Inside America's Jaw-Dropping Most Expensive Home
A staggering estate listed as "America's most expensive home" is currently listed for sale in Bel Air, Calif., for $295 million, and pictures show a one-of-a-kind home that's almost impossibly elaborate and massive. The 100,000-square-foot, 29-bedroom, 41-bathroom home will be the most expensive private residence sale in the U.S. if it brings that price, and that price tag comes with every conceivable amenity, including a private nightclub, full-service beauty salon, wellness spa, 10,000-square-foot sky deck, 400-foot glass-walled outdoor running track with a view of the city and a private movie theater with seating for more than 40 people.
14 'American Idol' Singers Who Secretly Hooked Up — Or Did They?
At least two couples who met through
American Idol
got married, while one more could be headed in that direction. Not all
American Idol
hookups have a happy ending, however. Here are seven of the most talked about meet-ups, plus the
real
scoop on how serious things got.
PICTURES: See Inside Carrie Underwood's Beautiful Post-'American Idol' Home
Carrie Underwood invested her money wisely after winning American Idol in 2005. One of her first big purchases was a 3,099-square-foot home in the well-to-do Nashville suburb of Franklin, Tenn. Underwood paid $384,000 for a luxurious 3-bedroom, 3.5-bathroom stone and stucco home in a private gated community.
The house features a library, a vaulted ceiling and lovely amenities throughout, but while it's very nice, it's certainly not the kind of home you'd picture for a budding country superstar. Underwood wound up being a huge success right out of the gate with her debut album, Some Hearts, and she sold the home in Franklin for $372,500 in 2007, when she purchased the Brentwood mansion that she would later share with her husband, Mike Fisher.