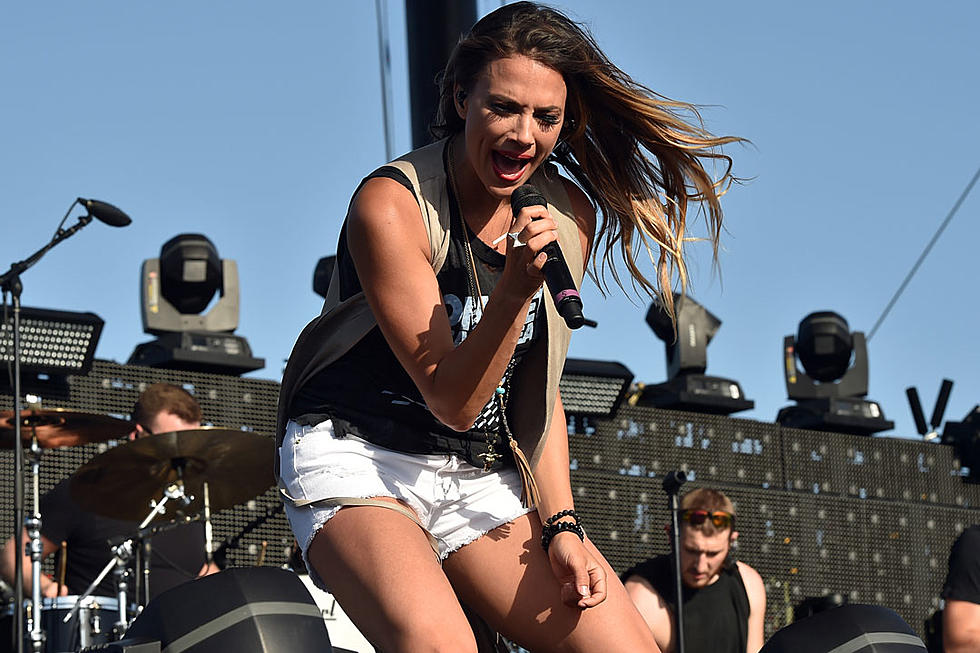 Jana Kramer on Past Domestic Violence: 'I Was Afraid to Tell My Story'
Kevin Winter, Getty Images
These days, Jana Kramer is open and honest about her past experience with domestic violence, but that wasn't always the case. The country singer says that it took her a decade to feel comfortable to talk about her experience, citing fear of judgment and misconceptions as the reason why she stayed silent.
"I was afraid to tell my story," Kramer tells People Country. "There were about 10 years that I didn't speak about it because I was afraid people would judge me, or they would try to turn it around. That's how a lot of women are in abusive relationships feel — that it's their fault."
Kramer and ex-husband Michael Gambino married in 2004, and the abuse began not long after their nuptials. The singer reveals that she suffered frequent beatings from her ex and Gambino was sent to prison for six years after he choked Kramer so intensely in 2005 that she was knocked unconscious, abandoning her outside their L.A. home. The singer's bravery and willingness to speak out has inspired many women going through similar struggles.
"There are so many women who've said, 'Thank you for coming out and talking about your story, you're a survivor,' and they share their stories. Which, some people say, 'This is my first time sharing,' or, 'You're giving a voice to something that shouldn't be held inside, because that's not going to help you grow in the future,'" she says. "Whether it's one or 20 people, it's just really nice that I've given people the opportunity to share their voice. To be around to share it is a cool thing."
Jana Kramer Announces Her Separation
12 Country Breakups We Never Saw Coming