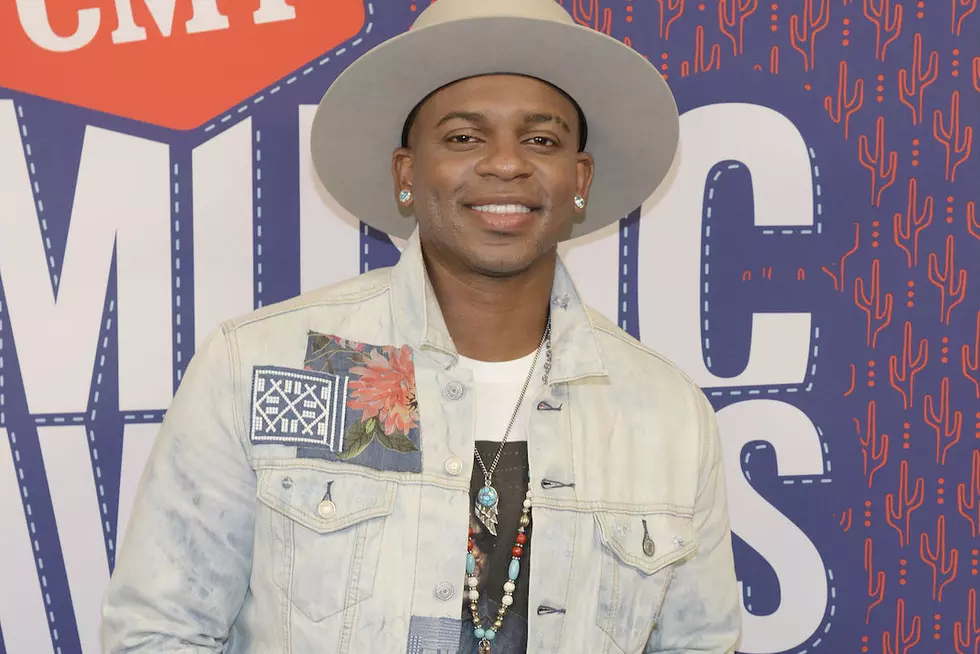 Jimmie Allen, Fiancee Alexis Gale Expecting a Baby Girl
Rick Diamond, Getty Images
Allen shared his and Gale's happy news with a video posted to social media. The clip shows the couple, at Disney World's Beach Club Resort, surrounded by family and friends, popping a black balloon that's filled with pink dust as their loved ones spray pink silly string on them. The video ends with a sonogram photo and a confirmation of the big news: "We're having a girl," it reads.
"I'm happy and nervous and so excited to meet her," Allen tells People. "I hear daughters make dads better people, and I'm ready to meet my little princess and give her my love."
Allen and Gale's baby girl will be his second child. He also has a son, Aadyn, from a previous relationship.
"It's going to be great watching her and her big brother Aadyn grow up together," Allen says of his daughter, who is due to arrive in March. "And of course she's going to have custom Disney Princess dresses ... I've always wanted to have a reason to go into the Bibbidi Bobbidi Boutique at Disney's Magic Kingdom, and now I've got the best reason."
Allen proposed to Gale in June, while they were at Disney World. With both Allen and Gale's parents and sisters, his cousin and a friend there to celebrate, the country singer popped the question in front of the Magic Kingdom's iconic castle. Allen and Gale started dating in the spring, after meeting through the wife of Allen's cousin, but they share the same hometown, Milton, Del., and Allen says they "had an immediate connection."
"With Alexis being from my hometown, it is like always having a piece of home with me," he says. "It was like we'd always known each other."
Allen adds that he really fell for Gale, who is a makeup artist and aesthetician, as he watched her interact with Aadyn. "Her smile melts me, her pure heart challenges me to love better, the way she motivates and supports me is unlike anything I've ever seen, the way she loves me and my son is unlike anything I've ever experienced," he gushes. "It feels incredible to find the type of love I've been writing songs about all these years!"
Allen released his debut album, Mercury Lane, at the end of 2019. His debut single, "Best Shot," hit No. 1 on the charts.
WATCH: Jimmie Allen Strips Down His Single "Make Me Want To"
Who Is Jimmie Allen? 5 Things You Need to Know