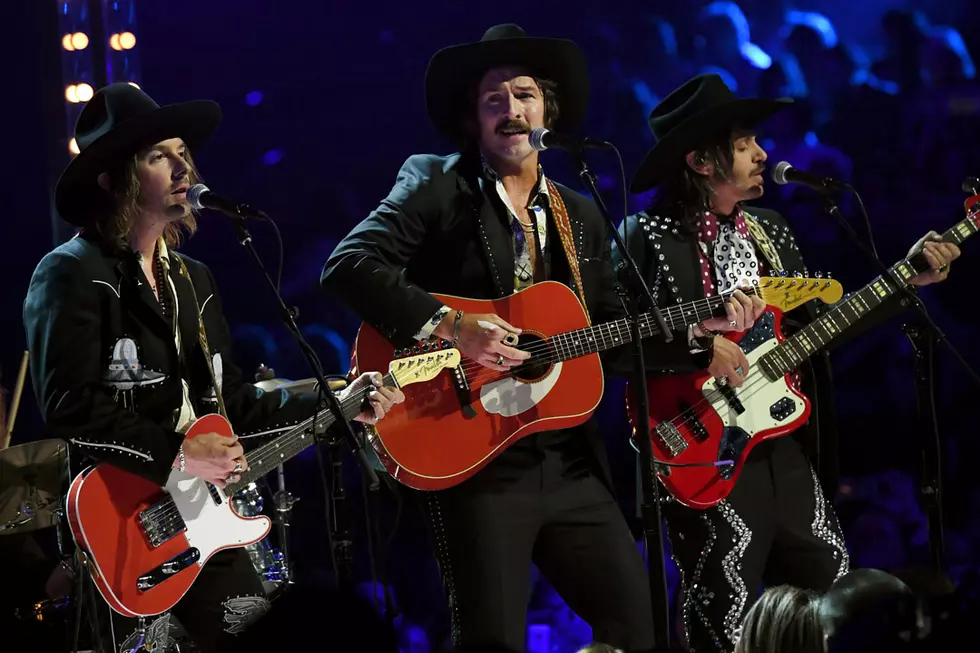 Midland Embrace a Showman's Life on 'Playboys' [Listen]
Ethan Miller, Getty Images
Nothing can keep Midland away from the music in their playful song "Playboys."
As torch carriers for traditional country music in 2019, Midland introduce steel guitar early with lead singer Mark Wystrach's twangy vocals as he sings of a woman who gives up trying to change a man who's life is devoted to the music. With their trademark harmonies and subtle humor infused into their craft, the trio embraces a life that keeps them on the road and loving every minute of it, even though it may cost them "friends, lovers and your mind."
"So get on the stage and play boys / Let's kick out the lights, get high, and make noise / If we don't go home, what difference does it make, boys? / This ol' world would be a dull place, boys / If it was all work and no playboys," they sing over a melody that sounds straight out of an '80s country song.
Love Traditional Country Music? You'll Love Cody Johnson
According to a press release about Midland's "Playboys," the track — written by the trio of Wystrach, Cameron Duddy and Jess Carson alongside Nashville staples Shane McAnally and Josh Osborne — is "a tip of the hat to the trio's early years on the road playing honky-tonks."
Midland are set to take the album on the road with the Let It Roll Tour this fall, kicking off Sept. 17 in New York and continuing through Nov. 9 when it wraps in Fort Wayne, Ind. The album is scheduled to drop on Aug. 23.
These Country Artists Are Keeping Traditional Country Alive:
How Well Do You Know '90s Country Music?