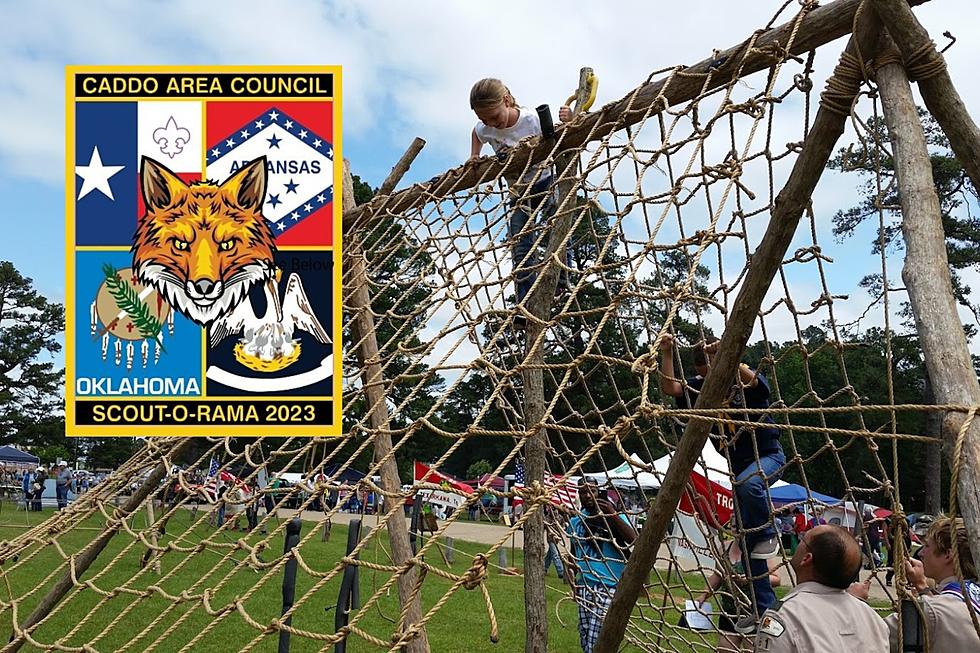 Scout-O-Rama 2023 Returns To Spring Lake Park This Saturday
Scout-O-Rama 2023 - Year of the Fox - Canva
Don't miss Scout-O-Rama 2023 at Spring Lake Park in Texarkana, Texas this Saturday, April 29, 2023.
Open to the Public on Saturday
Scouts will be camped out all weekend at the park but Saturday, April 29, the general public is invited to come have some fun and learn all about Scouting. The park will be open to the public Saturday from 10:30 am to 4 pm. The opening ceremony will begin at 11:15 AM and all the Scout activities should be open by noon. Scout-O-Rama 2023 is once again hosted by the Caddo Area Council but Scouts will be here from all over the Four States area for this popular regional Scout show. The Troops love to show off the skills they have learned through their adventures in Scouting.
Admittance is Free to the public.
Bring $5 to purchase a bowl and sample some of the best chilies in the Four States area during the ICS-sanctioned chili cook-off. Chili will be served from noon until it's gone, so get there early!
Look at all there is to do:
Pinewood Derby Racing
ICS-sanctioned Chili Cook-Off
Food Trucks
Chuck Wagons
Scout Craft
Life-Net Helicopter
Canoes
Pet Adoption
BB Range
Climbing Wall
Native American Dancing
Blacksmithing / Bladesmithing
Local Fire and Police Departments
So much for the public to see and do that you may not get to it all. And remember, it's FREE to get in!
If you have questions about the 2023 Scout-O-Rama, please call the Scout Service Center at 903-793-2179, or you can find more on Facebook.
Buc-ee's Royse City, Texas Gallery
New Automated McDonalds in Ft Worth, Texas Gallery:
The fact is, this McDonalds is not "fully automated", they have a smaller staff working in the kitchen filling the orders, but the counter-person, all-to-often found with a bad attitude, has been eliminated in this dining concept. This new McDonalds is much smaller and has no seating for indoor dining. This is a take-out-only concept with all staff concentrating on getting the orders right. Will it work? We'll see.
Top 9 Burgers In Northeast Texas
The restaurants listed below were obtained from a search on Yelp for top-rated burgers in Northeast Texas. The search was conducted on April 6, 2023. We cannot guarantee any of these places still exist at the time you read this. When you plan your trip, please contact them first to be sure.