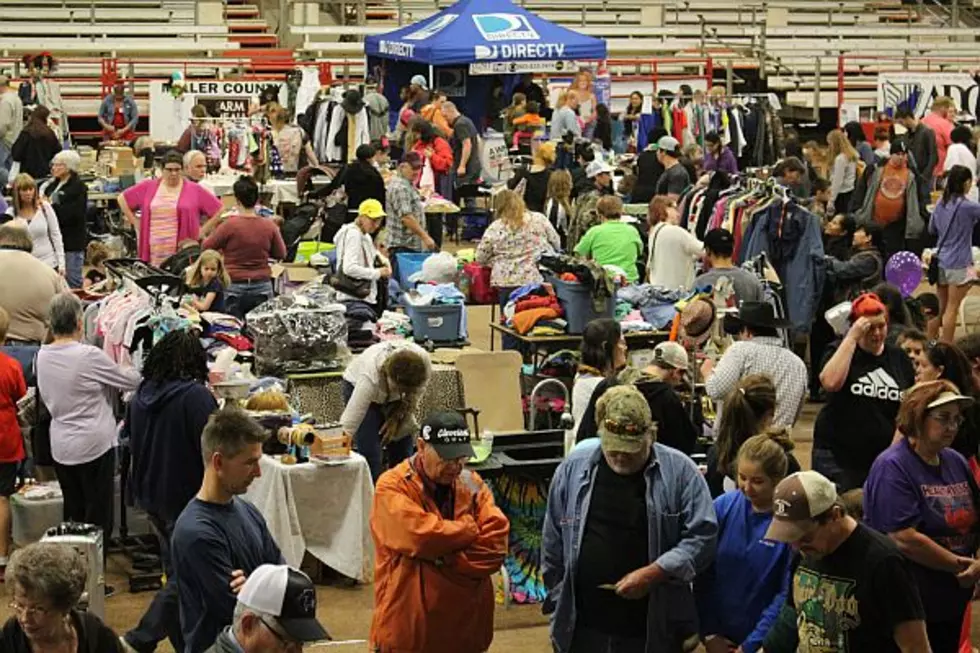 Texarkana's Indoor Garage Sale is Saturday
Jane Beckerdite, Townsquare Media
Are you ready for the largest indoor Garage Sale Saturday, November 7, at the Four States Fairgrounds Entertainment Center in Texarkana? 
Rain or shine, we will have plenty of folks attending this event and we'll have more than 175 vendors at the event as well.
You will not want to miss Texarkana's largest indoor garage sale, featuring tons of booths and thousands of items. People from all over the Ark-La-Tex will be there to buy and sell.
The garage sale will take place on Saturday, November 7, from 7AM to 1PM.
Come rain or shine, sell your stuff or save big at the Four States Entertainment Center located at 3700 E. 50th St., Texarkana, Ark. To contact the Fair office, call 870-773-2941.
Admission to the best day of shopping in Texarkana is $1. Children 5 and younger get in free. Tickets will be sold at the door.
If you have any questions, call 870-772-3771 and ask for Andi.