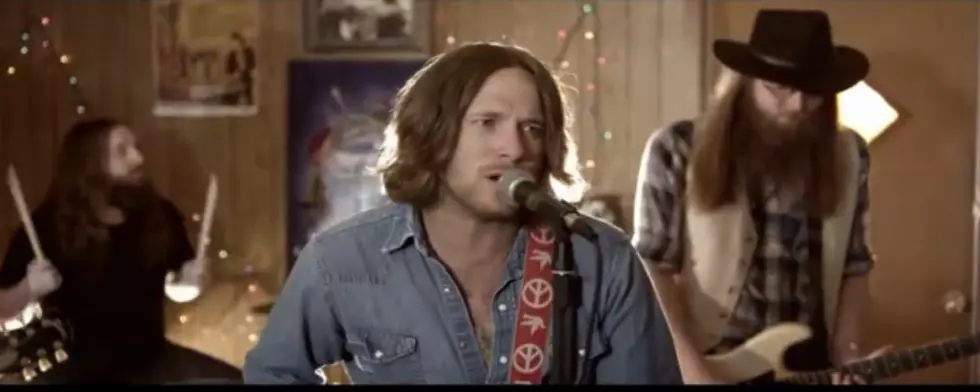 Whiskey Myers Set to Perform at Shooters Oct. 2
YouTube
Get ready for some rebel rousing country as Whiskey Meyers is set to perform at Shooters tomorrow night Oct. 2.Whiskey Myers music has been defined by some as rebel music, but it's more like everyday soul. Their songs are stories, with relatable characters and situations. Stories of celebration, of mourning, of trials and triumph. Through the quality of these songs, and the band's undeniable power in concert and on record, Whiskey Myers has attracted a devoted army of outspoken fans who pack venues, sing the band's praises online, and continue to make them a growing word-of-mouth sensation.
Whiskey Myers' last record, Firewater, was released in the spring of 2011, and enjoyed a remarkable run on the Texas Music Charts that culminated with its third single "Anna Marie" reaching #1.
And now, the band has unleashed the thrilling Early Morning Shakes upon the world. Their latest full-length was recorded with noted producer Dave Cobb (whose credits include Jamey Johnson, Jason Isbell, and both Waylon and Shooter Jennings) and represents the culmination of years of dedication, experimentation, and refinement. Visceral and dynamic.
Whiskey Myers draws on many influences, artists like Lynyrd Skynyrd, the Allman Brothers, and Hank Williams, Jr.  drawing from country, R&B, psychedelic rock, and stringband traditions. In Whiskey Myers' world, nothing is off-limits. Nothing is too personal, too sensitive, or too controversial to embrace and explore.
Here's the latest single from Whiskey Myers.

Listen for your chance to win tickets to the show on Kicker 102.5!