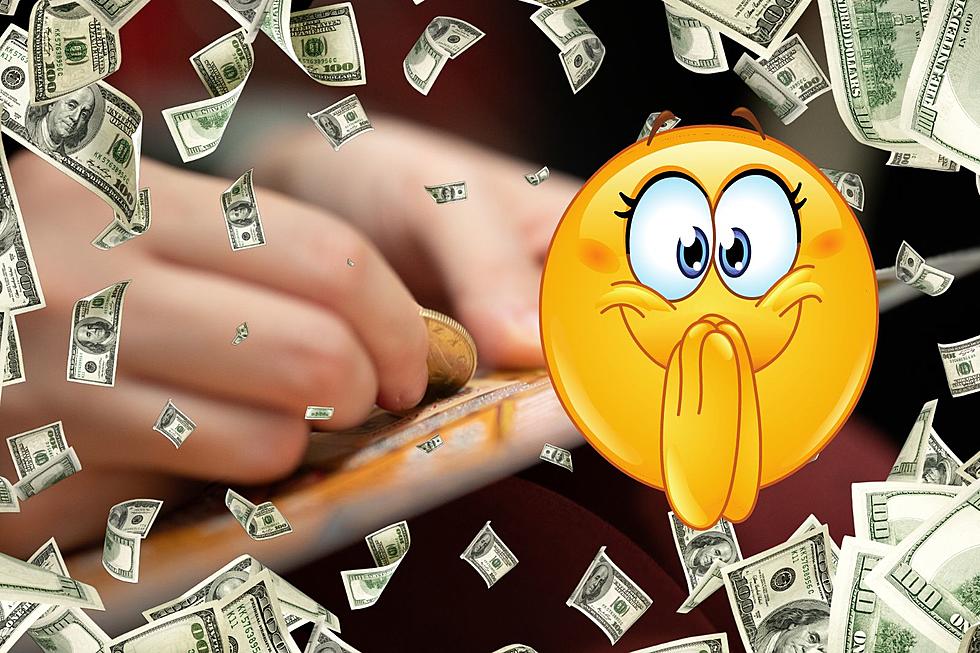 $1 Million Winner in Arkansas Scholarship Lottery With a Scratch Off
Canva
There are so many ways to win with the Arkansas Scholarship Lottery (ASL). We always think about the Power ball or the Mega Millions but there are other great games to play and win plenty of money.
A person in Bentonville won $1 million recently from a $20 $1,000,000 scratch-off ticket and they officially claimed it yesterday, Tuesday, August 29 at the ASL Claim Center in Little Rock.
The winner decided to remain anonymous but the winning ticket was bought at Walmart  #4376 Fuel Station located at 1402 N. Walton Blvd. in Bentonville.
The retailer will receive a 1 percent commission from sales of winning lottery products, which equals $10,000. The great news is that there is still a $50,000 ticket that is still in circulation. Have you checked all your scratch-offs yet?
There are more chances to win this week with tonight's Powerball jackpot at $386 million and the Mega Millions jackpot is at $85 million for Friday night's drawing.
Also tonight there is $912,000 up for grabs in the LOTTO Arkansas' newest game.  There hasn't been a jackpot winner since May. Tonight could be your night. LOTTO is an Arkansas-only jackpot game with drawings every Wednesday and Saturday.
Did you know you can get your tickets on the Jackpocket app? Of course, you can get tickets at all lottery retailers in Arkansas too. For more information go to MyArkansasLottery.com.
LOOK: The largest lottery jackpots in US history
Stacker
compiled a list of the 15 largest lottery jackpots in U.S. history from news reports and lottery press releases.
[This list is current as of July 25, 2023.]
LOOK: States with the most people earning $1 million or more