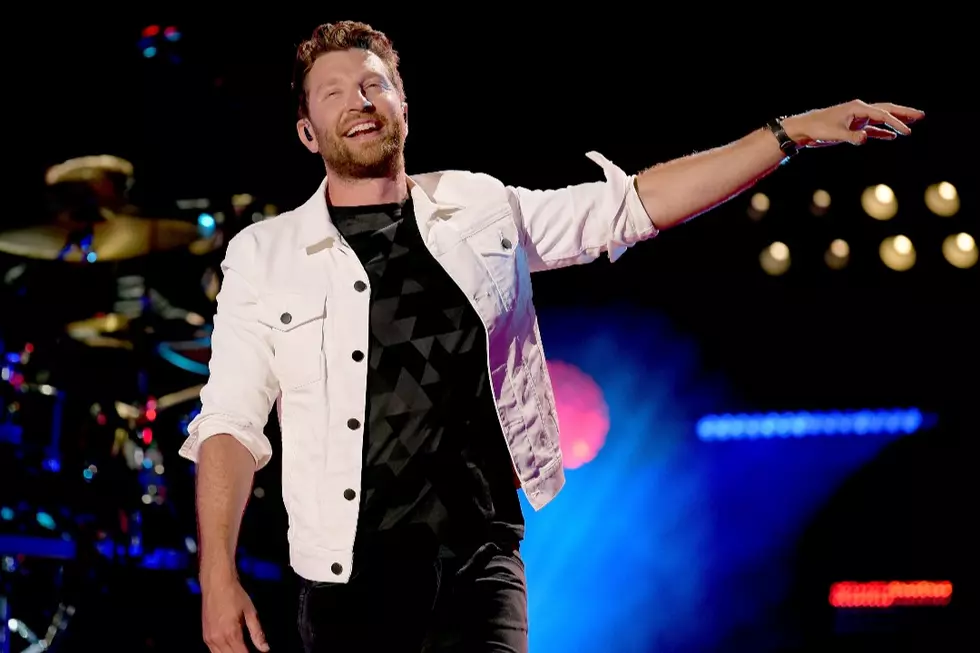 Brett Eldredge Joins the 2019 Bud Light Dive Bar Tour
Jason Kempin, Getty Images
Brett Eldredge will be taking part in the 2019 Bud Light Dive Bar Tour this spring.
The tour is in its fourth year, bringing major artists to intimate dive bars for once-in-a-lifetime performances. This year's tour will feature more cities and even more artists.
The 2019 Bud Light Dive Bar Tour will make its first stop on April 29 in Denver with alternative pop stars Judah & the Lion. The Nashville native band recently collaborated with Kacey Musgraves on "Pictures."
The tour's next stop will take Eldredge to St. Louis on May 16. Eldredge will be the first country artist to headline a Dive Bar Tour show.
On June 26 in San Francisco, rising pop artist Fletcher will headline the show. Two more Dive Bar Tour shows are planned for August in New York City and November in Miami, with headlining artists to be announced later this year.
"We can't wait to bring Bud Light Dive Bar Tour to more cities and feature more artists than ever before this year," Bud Light Director of Experiential Shana Barry says in a press release. "This has been such a dynamic program for us over the years and being able to expand it into new genres with both established and up-and-coming artists is something we are very excited about. One thing we've learned from our previous shows is that there's no better way to enjoy a Bud Light than among friends at a local dive bar listening to your favorite artist. We love this year's lineup and we still have more surprises in store when we announce the rest of our lineup later this year."
Jimmie Allen's "Make Me Want To" Performance Is So Much Fun!
These Country Stars Sure Love Their Dogs!