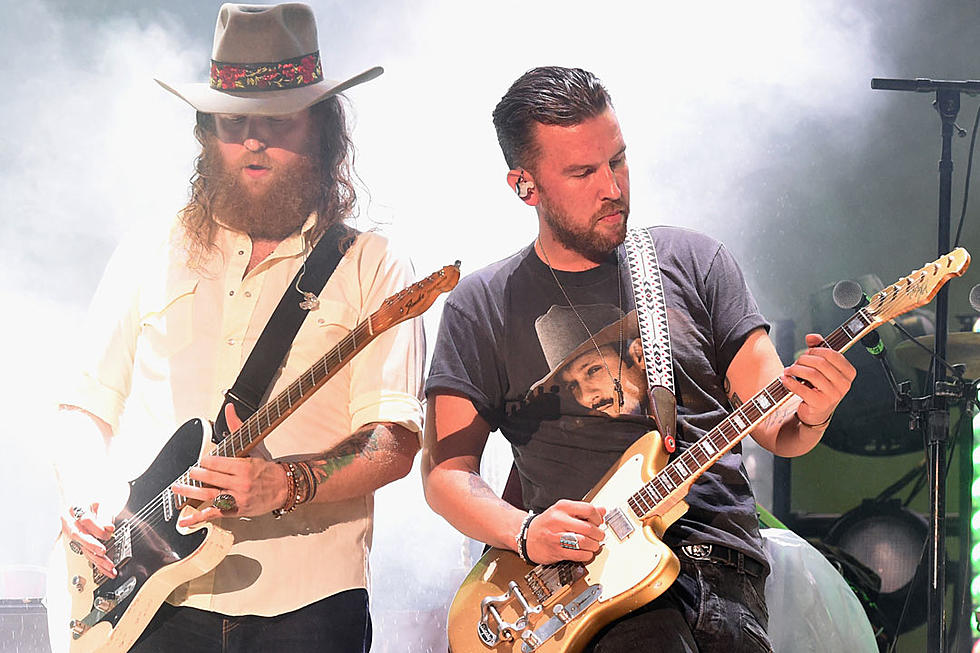 Brothers Osborne's 'Live at the Ryman' Album Will Put Fans at That Show
Rick Diamond, Getty Images
Fans who weren't able to attend the Brothers Osborne's shows at the Ryman Auditorium will soon have a chance to experience the show anyway via a live album.
The duo of John and T.J. Osborne have announced they're releasing Live at the Ryman on Oct. 11 — a sample of their sold out three-night stint at the historic venue in February 2019.
The setlist included a dozen songs, mixing established hits and fan-favorites. The live album opens with "Drank Like Hank" and is followed by "Shoot Me Straight," current single "I Don't Remember Me (Before You)," along with "Weed, Whiskey and Willie," "Rum" and "Tequila Again."
"To play this place one night is a gift, it's an accomplishment that everyone should remember. But the fact that we did it three, I can't even wrap my mind around it," John describes in a behind-the-scenes video of the duo at the Ryman. "Recording at the Ryman is an incredible experience. This place never loses its charm and its luster, and I hope it never does for me. It's always a special spot," adds brother TJ. "This room just has a way about it that even though its up on this tier that seems so overwhelming, there's this comforting soul about it. I just always kind of trust this room to take care of us, and it does every time."
Brothers Osborne are set to hit the road with Chris Stapleton on his All-American Road Show this fall, playing select dates beginning on Oct. 3 in Springfield, Mo. before the tour concludes in Stapleton's native Kentucky with a show at the KFC Yum! Center in Louisville on Nov. 2.
Brothers Osborne's Live at the Ryman Track Listing: 
1. "Drank Like Hank"
2. "Shoot Me Straight"
3. "I Don't Remember Me (Before You)"
4. "Weed, Whiskey and Willie"
5. "Down Home"
6. "Rum"
7. "Pushing Up Daisies (Love Alive)"
8. "Tequila Again"
9. "21 Summer"
10. "Love The Lonely Out of You"
11. "Stay a Little Longer"
12. "It Ain't My Fault"
Brothers Osborne Don't Believe in Staying Quiet
See all of the Country Music Tours Hitting the Road in 2019