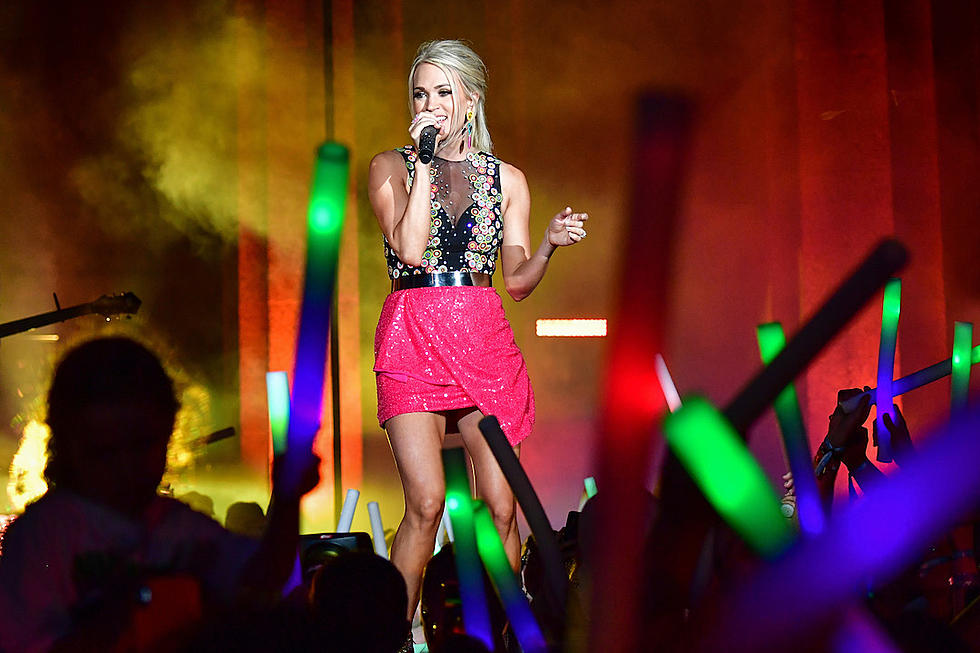 Carrie Underwood Says She's 'Lucky' to Bring the Whole Family on 2019 Cry Pretty Tour
Erika Goldring, Getty Images
"In the beginning, it was kind of like, 'Okay, [I'm] really trusting everybody to know exactly what they're gonna be doing even though this is so new.' But now, I feel like we've got a pretty good rhythm," the singer explains. "Once you know where you have to end up, [it's just about being] comfortable playing with the crowd in between, and hitting those marks. Sometimes things don't go exactly as planned, but it's a little fun that way. You just roll with it, figure it out.
"I feel like now that we're into it, it's just kind of second nature," Underwood adds.
Perhaps an even bigger challenge, Underwood admits, has been bringing two small children -- instead of just one -- on the road. The singer and her husband, Mike Fisher, welcomed their second son, Jacob, in January, and the Cry Pretty 360 Tour kicked off just a few months later.
"I must be a duck: calm on the surface, but paddling like crazy underneath!" Underwood quips, laughing. "It's definitely a different ballgame, because [Jacob]'s so much younger than [his older brother] Isaiah was when I took him on the road. There's a huge difference between four months and 11 months. I wasn't feeding Isaiah in the middle of the night."
Despite the added stress of bringing an infant on the road, Underwood adds, she's lucky to have the kind of job where she can bring her family along for the ride. "And when I have to step away and go, 'Mommy has to go to work,' there's a great support unit around me," she says. "Then when I'm done, I come back, and we do our best to make things as normal as possible and try to stick to some sort of schedule.
"This is our life," Underwood reflects. "I'm lucky they get to be around."
WATCH: The Secret History of Carrie Underwood's "Before He Cheats"
LOOK: Carrie Underwood Through the Years