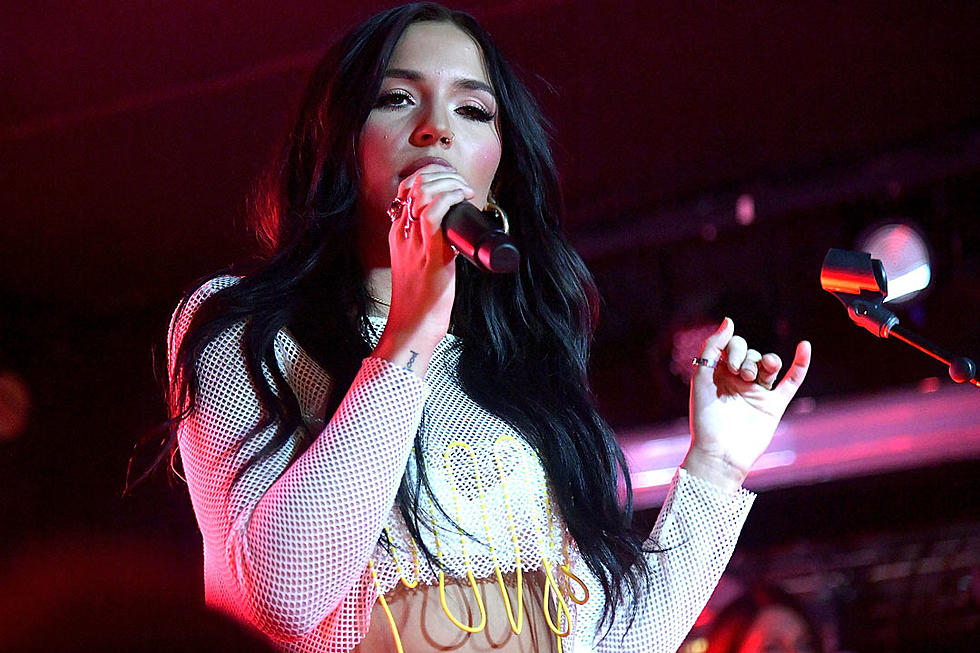 Who's RISING Now? 5 Artists to Watch in March 2019
Michael Loccisano, Getty Images
All artists are unique, but there's a purity that unites these five diverse country acts to keep tabs on in March 2019. This month's list is dominated by singer-songwriters, some more gentle and some that exude in-your-face confidence.
Two of the artists on our monthly roundup of on-fire acts rep the west coast with California roots, while another is a born-and-raised Texan who's carrying the torch for traditional country music. A former star from Nashville is featured, as is a husband and wife duo who've pursued successful solo careers, yet their voices shine on a collaborative new EP.
Listen close to the lyrics these five acts are speaking — they're beautiful and deep-diving. Collectively, these artists reflect the diverse palate of modern country music. Here are five acts not to miss in March 2019.
1

Lennon Stella has ventured through an artistic evolution since wrapping her tenure as Maddie Conrad on Nashville. Her talent goes beyond the lines of Music City, and she has blossomed into an eclectic singer-songwriter with a gift for writing a creative and intoxicating hook. She knows how to convince with her voice, too, on tracks like "Feelings," "Bad" and "Breakway" that are begging to be hits. Stella is scheduled for a headlining tour this month and was tapped by widely popular EDM duo the Chainsmokers to serve as an opening act on their tour later this year.

2

Colbie Caillat's supergroup unites her fiance, Justin Young, longtime collaborator Jason Reeves and acclaimed songwriter Nelly Joy into a dynamic country act. The team of gifted singer-songwriters have all the qualities that make for a compelling artistry, with angelic voices and calming lyrics. They contribute a unique sound to country music — one that's pure and tranquil, as demonstrated on the reflective "This Time" and vibrant "Confetti." Gone West's debut EP Tides is out now.

3

Carlton Anderson embraces the elements that make country music so revered. Pick any one of his songs to hear how he's a classic vocalist with lyrics to match. The captivating "Keep Abilene Beautiful" is perhaps the best example — it's a wistful country ballad that solidifies his place in the genre. Having already made his Grand Ole Opry debut in earl 2019, Anderson has set his career in motion with a timeless sound and faithful ability to carry the torch for traditional country music.

4

The beauty of Honey County not only lives in the pristine harmonies of Dani Rose, Devon Jane and Katie Stump, but the vulnerability of their lyrics. Whether comparing a toxic relationship to an addiction on the haunting "Cigarette" (a co-write with Kalie Shorr) or sending chills down with the edgy "Los Angeles," this trio knows how to create and deliver an intriguing story. Honey County stand alongside the many women providing meaningful voices to country music and boast the talent to be one of the genre's breakout voices this year.

5

With just one listen, Drew & Ellie Holcomb will draw you in. Their chemistry is honest, their sound organic — the husband and wife duo have united in harmony on their new EP Electricity. Both have seen successful solo careers, Ellie as a Christian singer and Drew as frontman of Drew Holcomb & the Neighbors. "Electricity," the title track of their EP, really visualizes their chemistry, while they stay sincere on "Love Anyway" and make a cover of Willie Nelson's classic "On the Road Again" feel new again.

BONUS

Cody Johnson's "Husbands and Wives" Cover Is Country Truth