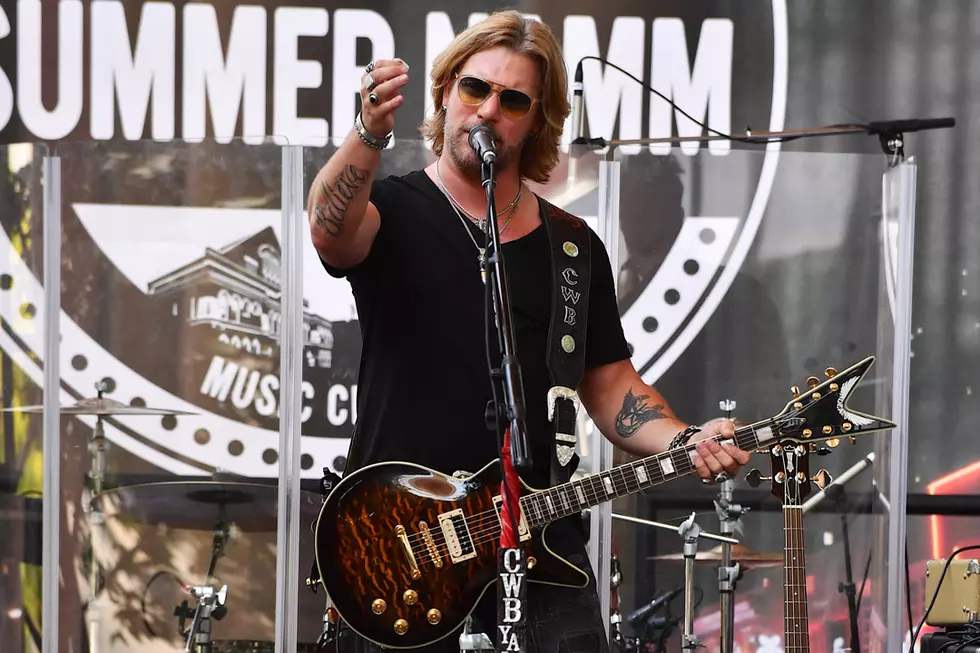 Craig Wayne Boyd's 'Top Shelf' Reflects His Endless Creativity
Jason Davis, Getty Images
Craig Wayne Boyd pulls comparisons to Leonardo da Vinci when he talks about the creation process for his latest album, Top Shelf, but he promises he's not comparing himself to the revolutionary artist.
The album comes three years after Boyd's win on The Voice in 2014, so the singer had plenty of time to cultivate a project that reflects him. He looked at each song as its "own different baby" — the eclectic mix of sounds ranges from '70s soul to 1920s and '30s blues.
"There's a lot of different influences," Boyd tells Taste of Country. "It's all of those things that make up me as a person, and it was fun to just let that come out and not look at it as 'This has got to sound like this.'"
Though Boyd took his time putting the album together, the years between his Voice win created a looming deadline. But that provided Boyd with a sense of determination to get to the finish line, knowing that he would continue to re-invent the project without one.
"I think as an artist, you're constantly creating and drawing," he explains, comparing this endless creative process to that of da Vinci, referencing reports that sketches were found on the back of one of his paintings. "There's like two or three other drawings underneath it and it's because no one took it away from him. And I think that's the way all creative people are like that, it's never finished," Boyd explains.
Varying sounds are just one way Top Shelf stands out. Boyd brings tender emotions to the surface on a song called "Better Together," telling the story of when he met his wife for the first time while watching a gorgeous sunset at her favorite spot in Santa Monica. "I had been in that area before and I looked out and it was right when the sunset was setting and I was like 'you know what, I've seen this before, but never with the eyes that I'm seeing it right now,'" he says of the special memory. "It was just one of those moments that was awe-inspiring."
His love of the blues comes to life on "We Sweat." The haunting "Only in My Mind" is born out of a place of loss, with Boyd honoring those who've lost loved ones to war and the demons they face in the wake of tragedy.
"I was immediately moved by it and it took me to those people that have lost a loved one or lost a family member," he explains of the song's impact. "And at those early stages, they would resort to substance or something to take them to be able to see that person again. I thought it was a story that needed to be told." 
"There's definitely a lot of love brought into this album, a lot of romance and things," he continues. "Every song on the album has its own place so far as moving folks and taking them to a different place."
Top Shelf is available now.
10 Most Successful Country Singers From The Voice
The Voice Moments We'll Never Forget