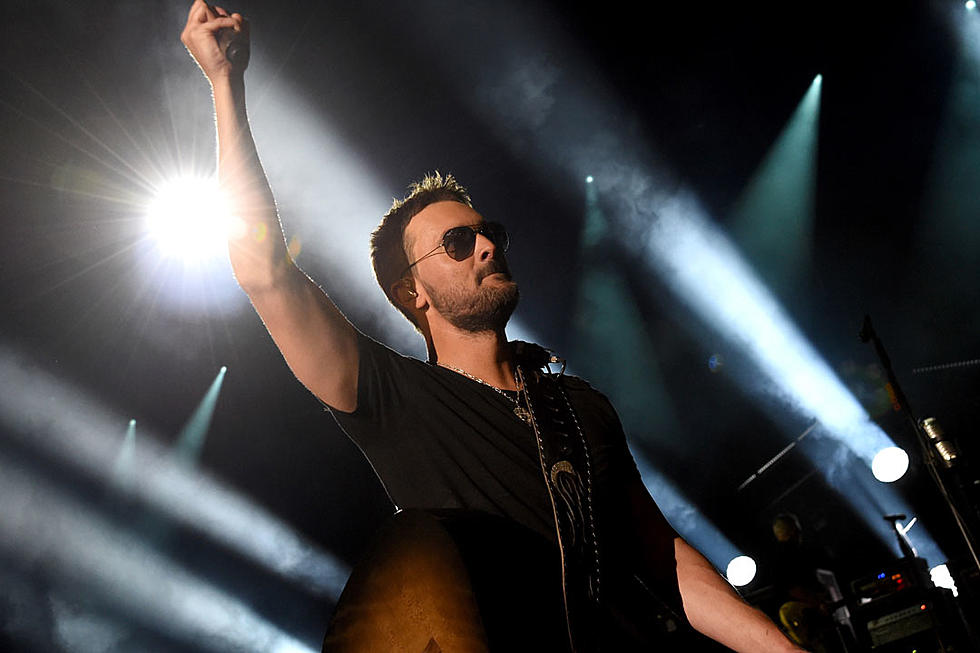 Eric Church's Kids Come First, and He Says 'You Can Hear it in the Album'
Rick Diamond, Getty Images
'Country Star' be damned — Eric Church's most important title is "father."
In an in depth interview with Billboard, the country trailblazer opens up about balancing parenthood and life on the road. Five-year-old Boone and 2-year-old Tennessee are often traveling with him, and he does this to ensure his bond with them remains intact.
"The Mr. Misunderstood album does not happen if my kids aren't out on the road with me or I don't have a relationship with them, because you can hear it in the album," Church explains. "Because that's a part of my life; it's really easy for me to walk out on that stage and feel pretty comfortable when I sing that stuff, because I've lived it. I've been there. I'm in it."
See Country Stars in Their Biggest Role: As Dads
Church's 2017 Holding' My Own Tour Tour set a record of being the most attended music tour across the world so far this year, based on Pollstar data. The singer spent most of the first half of 2017 criss-crossing the U.S. and Canada, performing astounding three-hour sets, with 62 shows selling out, including a two-night stay at Nashville's Bridgestone Arena where the tour wrapped up on May 27.
Mr. Misunderstood was also a huge success. Church surprised fans with the album's release on Nov. 3, 2015, the same day as the 2015 CMA Awards where he made the official announcement of its release on stage. In addition to achieving critical acclaim, it also scored him a No. 1 hit with the single "Record Year" and the Album of the Year accolade at the 2016 CMA Awards.
Country Stars Share Their Fathers' Best Advice
Farewell Angelina Singing "House of the Rising Sun" is Beautiful, Haunting