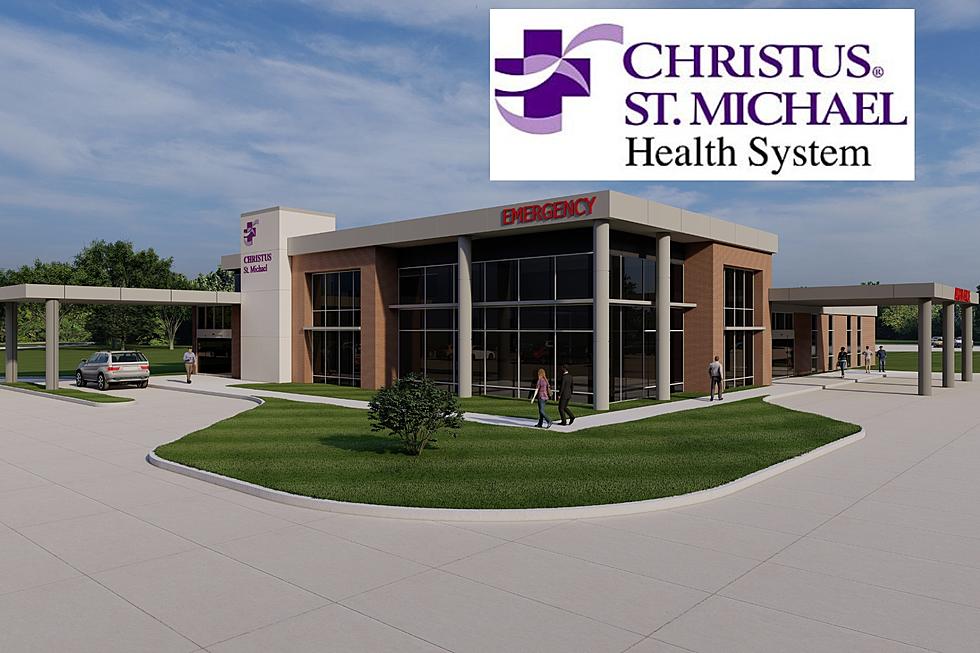 Ground Breaking Ceremony for New CHRISTUS Emergency Center
CHRISTUS, Canva
CHRISTUS St. Michael Health System will break ground on a new emergency center on Tuesday, March 28, at the northeast corner of Gibson Lane and Arista Boulevard in Texarkana.
According to a press release, construction of the 12,000-square-foot facility will begin after the groundbreaking, with a projected completion date of summer 2024. The new facility represents an investment of over $17 million and will feature around-the-clock emergency services, including 12 treatment rooms, state-of-the-art full-service imaging, and onsite laboratory services. Additionally, the facility site is designed for easy access and future development.
"The rich history of CHRISTUS St. Michael continues to grow stronger as our healthcare ministry serves the health needs of the four-states region through ongoing investments into growth and technology for our community," said Jason Adams, president, and CEO, CHRISTUS St. Michael Health System.
"The new emergency center will complement emergency services provided on the main St. Michael campus and increase our capacity to offer expanded emergency care."
The medical staff will include board-certified emergency medicine physicians and nurses, who specialize in serving the emergent needs of patients suffering from a minor illness, urgent health conditions, broken bones, or more serious injuries or illnesses.
"When you face a medical emergency, it is comforting to know the new CHRISTUS St. Michael's emergency center is backed by the resources, staff, and technology of a full-service hospital that can meet your needs should your condition require the next level of care," said Chris Glenney, chief executive officer, CHRISTUS Health Northeast Texas.
"In addition, the new emergency center will add jobs, reinforcing CHRISTUS St. Michael's commitment to growth in this region," Glenney said.
LOOK: Baby boomer baby names that have gone out of style
Using info from the Social Security Administration's baby name database,
Stacker
compiled a list of baby boomer baby names that have declined in popularity.