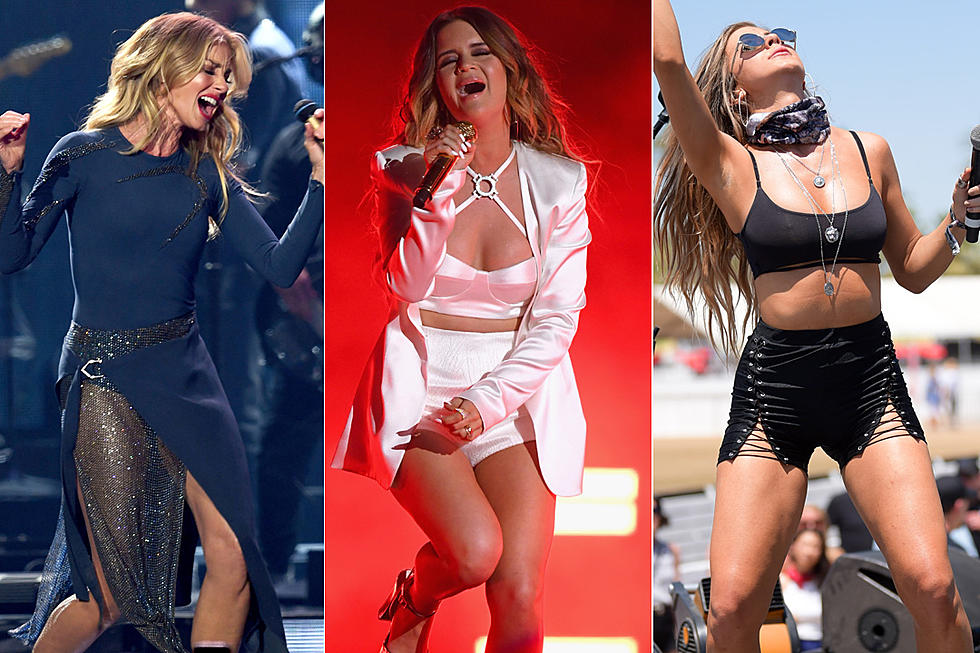 10 Hottest Country Women of 2018
Kevin Winter / Ethan Miller / Jason Kempin, Getty Images
Country music's hottest female artists have been winning in some very high-profile ways in 2018. Since the year began it's been the women grabbing attention on television at a time when few are soaring up radio airplay charts. These 10 country music ladies represent what's hot right now.
Most of the women on our 10 Hottest Country Women list you know well. Faith Hill is a country staple who has returned with new music and a red-hot tour with husband Tim McGraw. Reba McEntire is collecting Grammys and putting the good ol' boy establishment in its place when she's not selling fried chicken or offering bold, centered opinions on societal issues surrounding country music. Kacey Musgraves just had a No. 1 country album and starred on Saturday Night Live, while her friend Maren Morris earned country music's only performance slot at the Billboard Music Awards singing a pop song called "The Middle" with Zedd.
Don't Mind Us, We'll Be Doing This All Summer
You'll find Carrie Underwood high on this list. Her comeback is rolling out, but with a new album on the horizon, a rumored tour and more, the 2018 WE Fest headliner figures to have a case for No. 1 next year. Conversely, newcomer Kassi Ashton is just getting started, but there's tremendous buzz around the "California, Missouri" singer/Keith Urban collaborator. She's an essential part of our Hot Summer Songs list, too.
Flip through the photos above to see what country music's hottest women have happening in 2018 and let us know who's missing and where she should fall. Be sure to check out country music's hottest men below!
Country Music's 10 Hottest Men of 2018