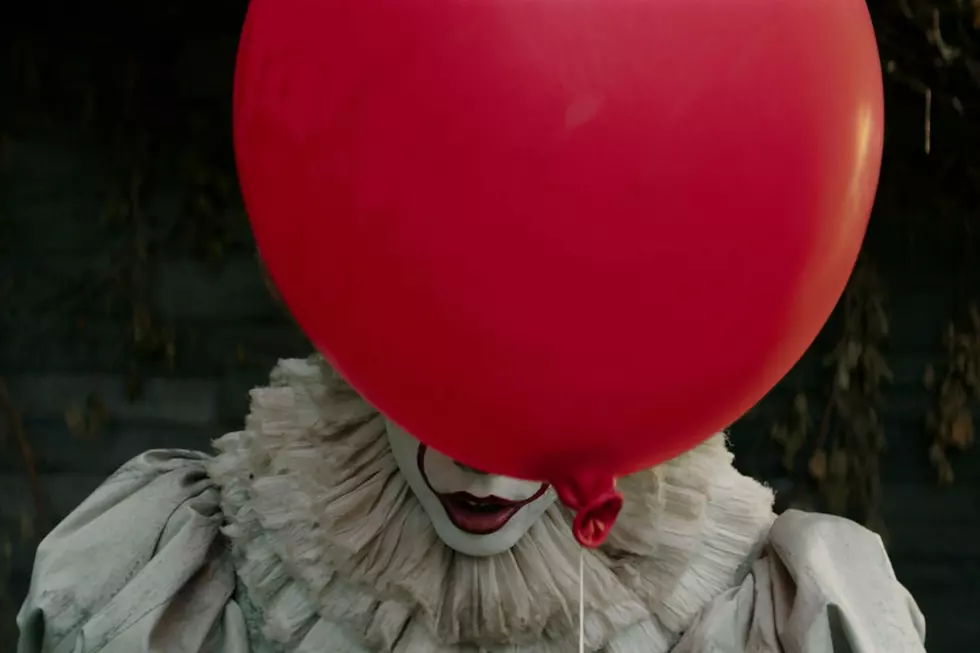 Andy Muschietti Promises 'IT: Chapter 2' Will Be Way Scarier
Warner Bros.
IT: Chapter 2 is coming, and, if the words of director Andy Muschietti are anything to go by, we are not ready. Stephen King's novel is huge, so the decision to split up the book into two parts was a good one, leaving the adult scares for the sequel — and they sound pretty scary.
While talking up his new movie at CinemaCon, Muschietti gave some advice to moviegoers when IT: Chapter 2 hits theaters: bring diapers. Though he hasn't started filming it yet, Muschietti gave the audience a taste of what to expect when he discussed his plans for the sequel (via ComicBook.com):
They're gonna find a lot of things that resemble the first one, the humor, the emotion, the horror. People are very invested emotionally in the characters of the story. At the end of the first one, there's a promise of something else...It's gonna be scarier. It's gonna be a more intense experience. So, bring your adult diapers to the theater.
I'm normally pretty stoic during horror movies, and one scene in IT made me yell in fright in the theater, so the prospect of something even scarier is very exciting. Plus, the sequel involves the Losers Club as adults (Jessica Chastain, James McAvoy, and Bill Hader have all been in talks to play the adult versions of the kids) while including flashbacks to their time as children. The way the novel is set up, both stories are told at the same time — one in Derry when the characters are children, and one 27 years later when Pennywise returns and they're called back to their hometown; the movie sequel will play a little more like that, focusing on the adults this time around but including bits from their childhoods.
IT: Chapter 2 will hit theaters September 6, 2019.
Gallery – Five Great Horror Sequels to Stream Right Now: