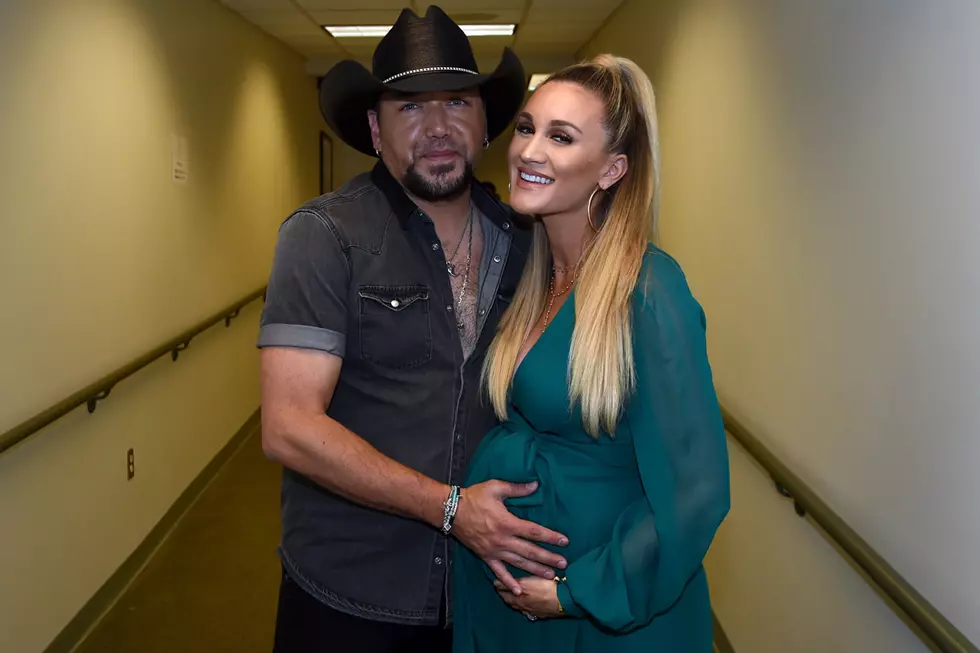 Jason Aldean on Having Another Baby: 'The Sooner the Better'
Rick Diamond, Getty Images
Jason Aldean and wife Brittany welcomed their first child together in December, and they're already thinking about having another. Aldean agrees with his wife's mentality that more kids should come "the sooner the better."
It's something that the superstar and his wife of three years have discussed at great length, he tells Taste of Country Nights' Sam Alex.
"Our theory is, 'Hey, we got one in diapers and formula right now so, while we're in this mindset we might as well knock it out,'" Aldean shares. "We both agreed that we wanted to have two. I have two older daughters and there's a pretty big age difference in my two older daughters and Memphis, so we wanted to have one who's a little closer in age to him so he has somebody to hang out with."
Brittany Posted Post-Baby Pics and People Can't Believe It
Memphis Aldean was born Dec. 1, 2017, but the couple worked to get pregnant with him for 18 months (during this time, the couple discovered that she has endometriosis). Ultimately, their son was conceived via In Vitro Fertilization. As Aldean reasons, Memphis needs his partner in crime to be close in age, and the parents need to push through the rough stage all at once.
"I think it's worse when you get one who's three, four years old and you're past the early stages of stuff and then all of a sudden you start all over again," he continues, speaking of the baby stage. "If you never get out of it you don't know any different until they're both out and you're good to go."
On the day Memphis was born, Aldean posted to Instagram that it had been a "rollercoaster ride" of a year, and that "I cant wait to see what life has in store for this kid."
Taste of Country Nights is a syndicated night show which airs on more than 100 radio stations nationwide. Listen to highlights on iTunes or your Android device.
Listen to Jason Aldean's Interview With ToC Nights,
See Country's Best Baby Bumps! 
Meet ToC RISER Devin Dawson