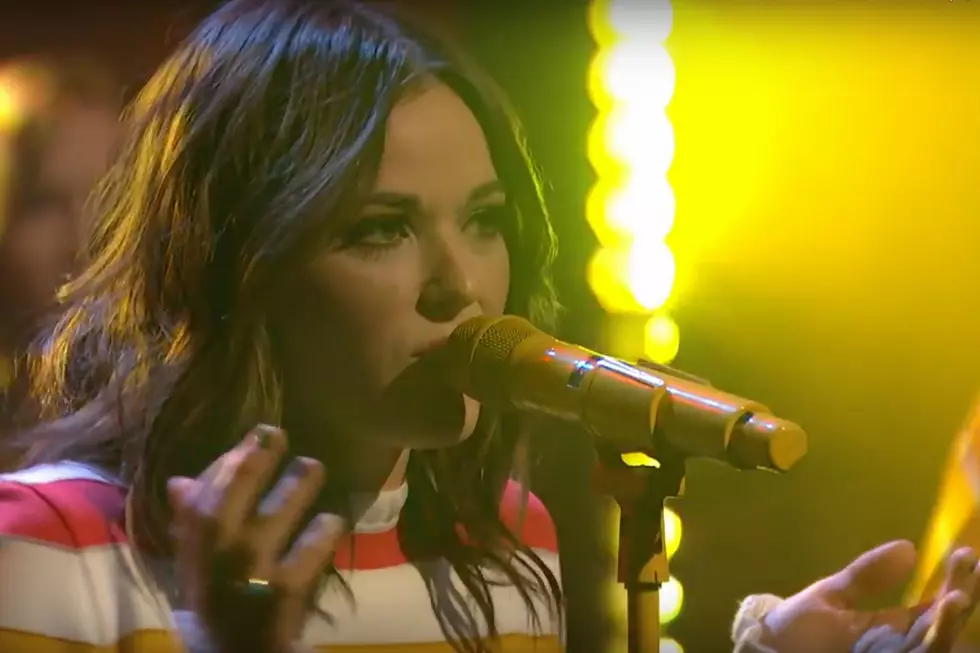 Jillian Jacqueline Makes TV Debut With 'Reasons' on 'Seth Meyers' [Watch]
Late Night with Seth Meyers via YouTube
Jillian Jacqueline brought "Reasons" to Late Night With Seth Meyers on Monday night (Jan. 15). It was her television debut with her debut single, and she stepped up to the plate.
Jacquline was cool and confident on the late-night stage, humble, yet self-assured in her performance. "We've got all our reasons why / We try to justify / Sticking it out, to stay together / And we're supposed to last forever / You and I, too scared to say goodbye / In case of what will happen later / We're not doing us any favors," she sings about facing the pain of a breakup — convincing everyone that this is something she feels deeply.
The performance, as captured above, finds Jacqueline showing off an impressive voice and songwriting skills, reiterating why she's one of country music's hottest artists to watch going into a new year. "Reasons" has scored her 11 million streams and counting on Spotify and is included on her 2017 EP, Side A. Other honest tracks like "Sugar and Salt" and "God Bless This Mess" — the latter of which she co-wrote with one of Nashville's most prominent writers Lori McKenna — make her a standout.
"As an artist, I've always wanted to say something that hasn't been said quite the way anybody else has said it. So for me, as long as I can maintain individuality with every single line, I will sing it," Jacqueline tells Taste of Country. "That's why I love great artists, because they're telling me things about their lives that makes them feel really vulnerable and it's scary, but it feels brave, and I love that. I think music is a chance to be brave."
New Country Albums on Tap in 2018