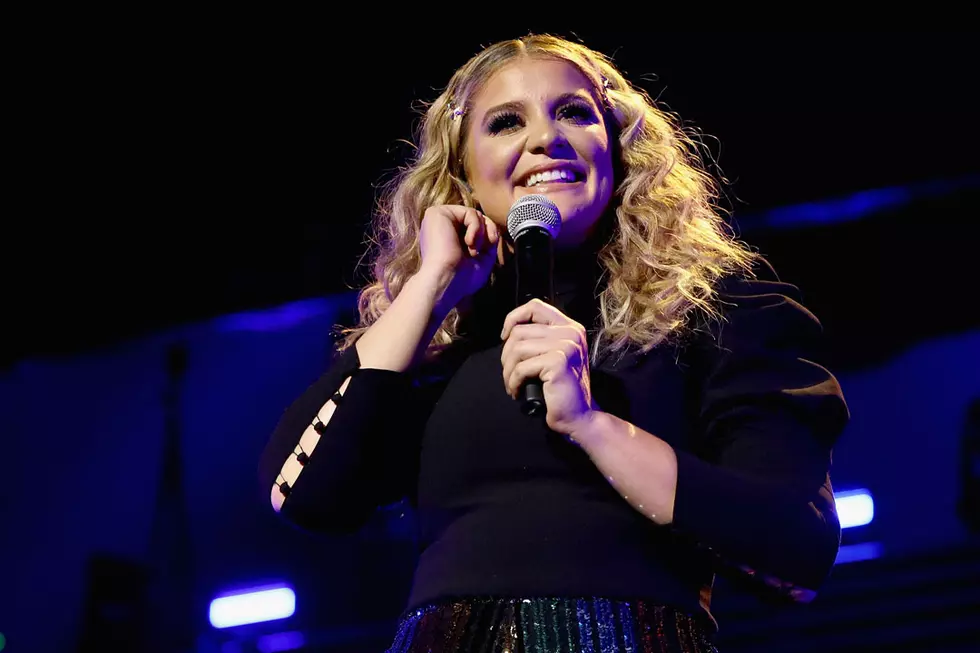 Lauren Alaina Has Lost 25 Pounds Since Starting 'Dancing With the Stars'
Rich Fury, Getty Images
There is no doubt that dancing is a workout, and Lauren Alaina can attest to this. In a new interview, she reveals that she's lost a significant amount of weight since joining Dancing With the Stars.
"I've lost, like, 25 pounds since July," Alaina told Us. "None of my clothes fit."
Alaina is no stranger to maintaining a healthy and active lifestyle, as the singer works out six days a week with a trainer; practices boxing; and says she sticks to a strict low-carb diet with plenty of protein and vegetables.
Watch: The Story of the Emotional Song Lauren Alaina Recorded for Her Step-Dad
However, it hans't always been easy for the country music star in this arena. Alaina has previously grappled with bulimia, which she documented on her song "Pretty" from her Road Less Traveled album. The singer credits her past struggles and positive mindset for making her stronger, saying, "I'm happier and I'm in a better place, so they don't affect me as much as they used to, and that's a hard place to get to. It took me a while to get there."
On Monday night's (Oct. 21) show, Alaina performed an emotional tribute to her late stepfather, Sam Ramker, who died on Oct. 21, 2018 following his battle with Stage 4 cancer. The singer danced to her song "The Other Side," which she wrote for Ramker.
Alaina's mom was on hand in the studio as the singer remembered her late stepfather, which caused Alaina to become noticeably emotional.
"There's a moment when I ran to the side in the dance, and somehow my mother's seat was literally where I had to run," said Alaina. "I looked at my mom and that's when I started crying."
The "Doin' Fine" singer wanted to make her stepfather proud with her performance, saying, "My stepdad was the most positive, uplifting, happy person I've ever met, and if he had been here tonight, he would've been the most proud of me."
"I just wanna make him proud, and do this for my mom," she continued. "Her worst nightmare happened on this day last year. So the fact that we're even here and we got to do that dance is just a huge blessing. I feel really proud."
The performance notched the singer and her dancing partner Gleb Savchenko a 26 out of 30 possible points.
Dancing With the Stars airs each Monday at 8PM ET on ABC.
Country Stars Who Went Dancing With the Stars, Worst to Best: