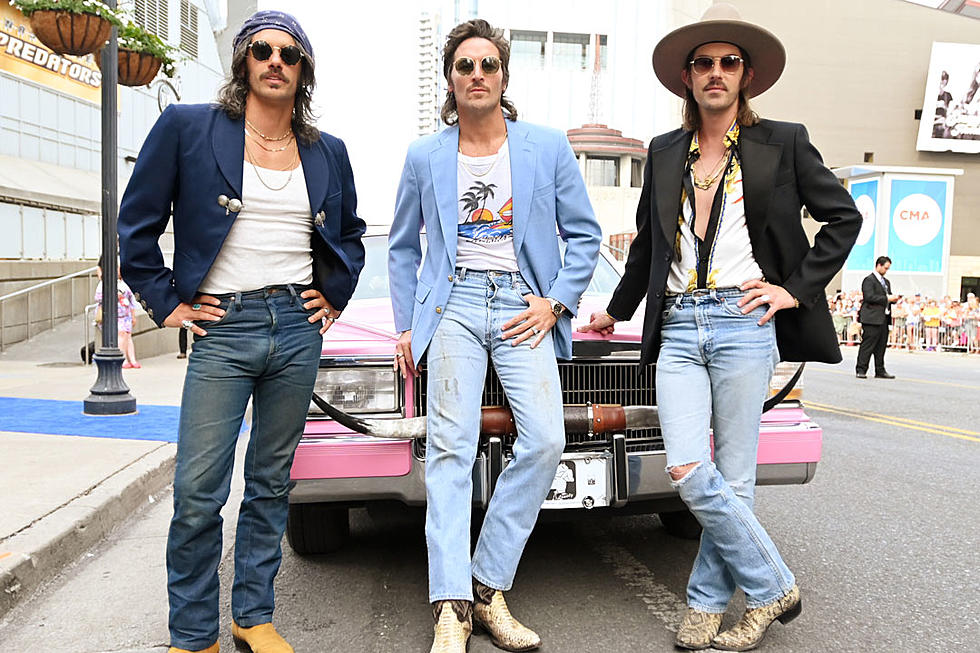 Midland on New Album, 'Let it Roll:' 'It's a Celebration'
Jason Kempin, Getty Images
For Midland, the release of their sophomore album, Let it Roll, feels like a pure celebration.
Since their debut album On the Rocks dropped in 2017, the trio of Mark Wystrach, Cameron Duddy and Jess Carson has been eager to release new music. They're materializing said wish with the honky-tonk style project, which features the group's stellar harmonies, slick steel guitar melodies and wordplay lyrics on tracks like "Mr. Lonely" and the jubilant "Playboys."
"It's high time that we get to release this music," Duddy shared with Taste of Country and other media on the red carpet at the 2019 ACM Honors, noting how there's a brief window of time after an album is unveiled where the band feels "content."
When that feeling goes away, "You're ready to put out more music," he asserts.
The band has harbored this itch to create more tunes since On the Rocks produced their first chart-topping hit "Drinkin' Problem" and follow-up hit "Burn Out." Wystrach adds that the album-making process for Let it Roll as a whole was the most rewarding aspect, working alongside the unstoppable songwriting team of Shane McAnally and Josh Osborne to extend their signature brand of traditional country mixed with eccentricity into the new project.
"To me, it's a great indicator that as collaborative artists and as a band, Midland is alive and well and it's trending in the right direction. We're growing, because all you have to do is press play and listen to the album, and you can clearly tell that it's a positive evolution," Wystrach explains. "It's more dynamic and it's more mature as singers, as writers and recording artists. We're absolutely super proud about it."
And though he admits some artists may be initiated by album release week, especially for the coveted sophomore project, the free-spirited singers are embracing a relaxed mentality. "For us it's just a celebration," he says.
Let it Roll  came out Friday (Aug. 23). A corresponding tour kicks off on Sept. 17 in New York.
See 50 Modern Songs for Traditional Country Music Fans: