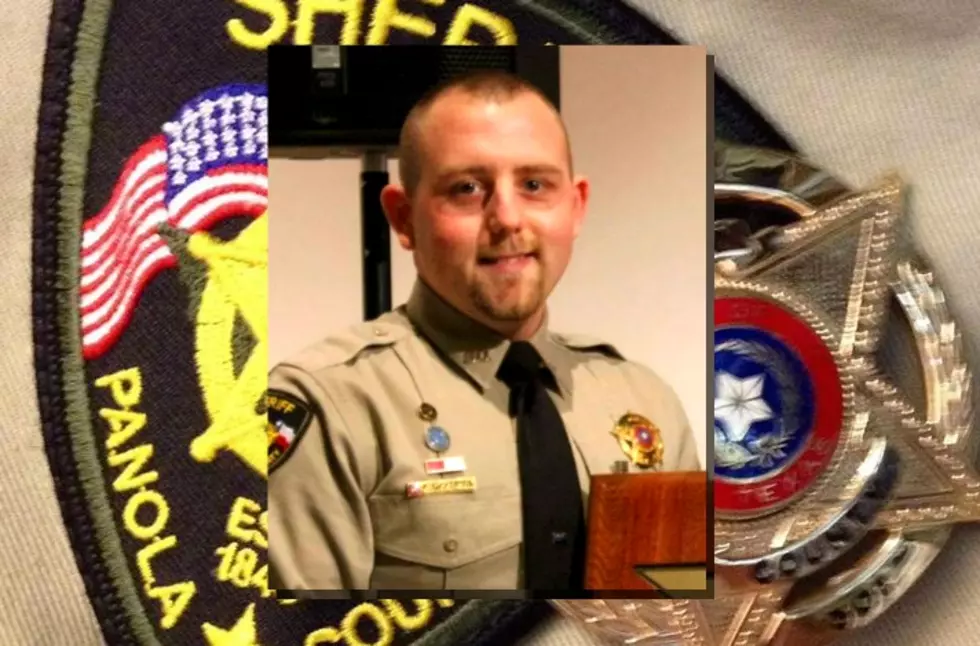 Panola County Sheriff's Deputy Killed Early Tuesday Name and Funeral Information
Panola County Sheriffs - Chris Dickerson
The name of the deputy killed in that traffic stop early Tuesday morning near Carthage has been released along with his funeral information.
Funeral services for Deputy Chris Dickerson will be held at the Carthage Civic Center at 2:00 pm this Saturday, January 4, 2020.
Visitation will be Friday evening, January 3, 2020 5:30-8:00 pm at the Carthage Civic Center.
The Panola County Sheriff's Office asks that you please keep his family in your prayers during this very difficult time.
---
Story from Tuesday, December 31, 2019.
Panola County Deputy was shot in the early morning hours of Tuesday during a traffic stop on FM 10 near Carthage, Texas. The name of the officer has not been released at the time of this writing.
According to reports, the officer radioed in that he was making a traffic stop early this morning then a couple of minutes later a civilian radioed in from the patrol car that the officer was down and laying in the road.
About an hour later the officer succumbed to his wounds and was pronounced dead at UT Health Carthage.
The suspect's vehicle was later located in Shreveport and a vehicle chase ensued, after the suspect crash his car there was a foot chase reported before Shreveport PD captured the suspect.
The suspect's name has been released as Gregory Newsome has been booked into the Shreveport jail.
The Texas Rangers are continuing the investigation and a capital murder warrant has been issued according to reports.
The Panola County Sheriff's Office just released this on their Facebook Page:
At approximately 1:57 a.m., a Panola County Deputy conducted a traffic stop on FM-10 near FM-2260. Preliminary information indicates the deputy stopped a Chevrolet Tahoe on the northbound side of FM-10 when the driver suddenly exited the vehicle and fired a weapon numerous times at the Deputy. The deputy returned fire and the suspect fled the scene. Area residents, who had heard the gunshots, found the injured deputy and called for help. The deputy was transported to an area hospital where he later succumbed to his injuries. The suspect was apprehended by Shreveport Police and will be extradited back to Texas. At our request, the Texas Rangers are investigating this incident.
We truly appreciate the assistance of the citizens who came to help the deputy and to those who called in valuable information and helped authorities track down this suspect. Our hearts are hurting and we ask the community to keep all of our deputies and the family of our fallen comrade in your thoughts and prayers. As a result of the investigation being in the beginning stages, there is no additional information available at this time. As information becomes available, it will be released.

Sheriff Kevin Lake
According to the PanolaWatchman.com a statement from Texas Governor Greg Abbott issued the following this morning:
"My thoughts and prayers are with the family of the Deputy killed in the line of duty and with the Panola County Sheriff's Office as they deal with the aftermath of this unimaginable tragedy," he said. "We must never forget the solemn oath our law enforcement officers take to protect and keep our communities safe. We must also ensure that the perpetrator faces swift justice. I ask that all Texans join Cecilia and me in remembering the sacrifice and service of this brave sheriff's deputy."
Enter your number to get our free mobile app