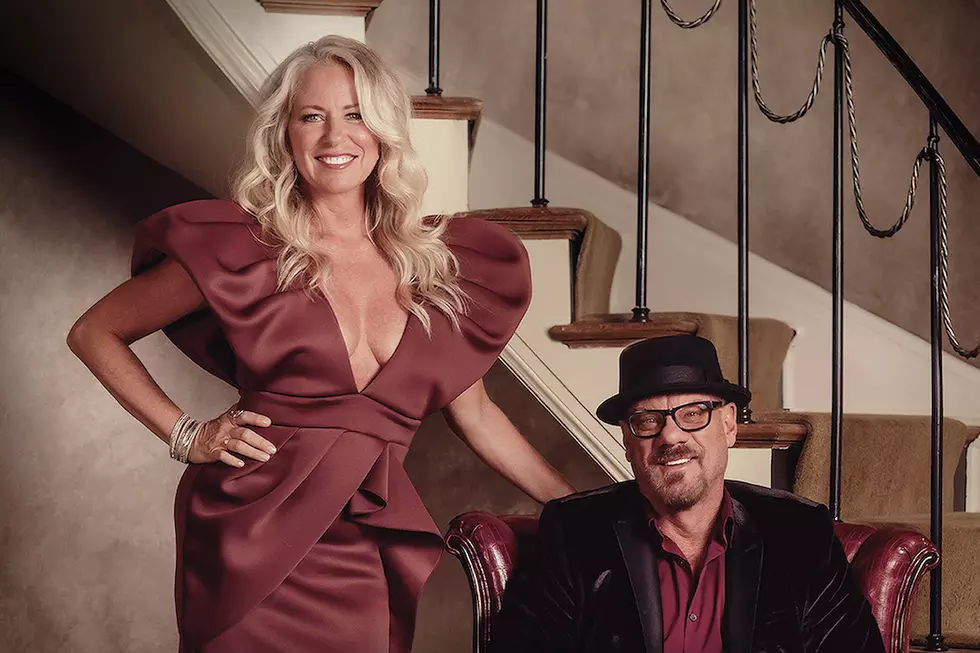 Phil Vassar, Deana Carter to Embark on 'Coming Home for Christmas' Tour
Adkins Publicity
Phil Vassar and Deana Carter are teaming up for a very special co-headlining tour this winter.
The '90s country hitmakers will hit the road in support of Vassar's upcoming EP, which is set for release this fall. The project includes two original Christmas songs that Vassar and Carter co-wrote, titled "Coming Home for Christmas" and "Brand New Year." Country fans will be able to hear those new tracks, along with many more holiday classics, when the pair kick off their Coming Home for Christmas Tour on Nov. 25 in Renfro Valley, Ky.
Carter will accompany Vassar on all 14 tour stops of the U.S. tour, which is currently scheduled to wrap up on Dec. 18 in Oxford, Ala. The trek, which marks Vassar's sixth holiday tour, will give fans a unique chance to see the longtime pals share stories and swap songs together.
"I love Deana. She is one of my dearest, oldest friends," the "Just Another Day in Paradise" singer says. "She's an amazing talent and an even better person. I'm really excited to bring this tour to all the fans this holiday season."
Carter recently celebrated the 25th anniversary of her hit album Did I Shave My Legs For This? by releasing a deluxe version of the record, featuring guest vocals from Ashley McBryde, Lauren Alaina, Martina McBride, Terri Clark and many more.
In 2020, Vassar shared Stripped Down, his first album of new material since 2009. The project includes a special duet with his daughter, Haley, and his own version of "Postmarked Birmingham," which Vassar wrote and later became a hit for country group BlackHawk in 1997.
Additional tour stops are expected to be announced in the weeks to come.
Phil Vassar & Deana Carter's Coming Home for Christmas Tour Dates:
Nov. 25 — Renfro Valley, Ky. @ Renfro Valley Entertainment Center
Nov. 26 — Nashville, Ind. @ Brown County Music Center
Nov. 30 — Hagerstown, Md. @ Maryland Theatre
Dec. 1 — Annapolis, Md. @ Maryland Hall
Dec. 2 — Hampton, Va. @ The Vanguard
Dec. 3 — Wheeling, W.Va. @ Capitol Theatre
Dec. 8 — Milwaukee, Wis. @ Northern Lights Theater
Dec. 9 — Milwaukee, Wis. @ Northern Lights Theater
Dec. 10 — Midland, Mich. @ Midland Center for the Arts
Dec. 11 — Fort Wayne, Ind. @ The Clyde
Dec. 15 — Charleston, S.C. @ Riviera Theater
Dec. 16 — Augusta. Ga. @ The Miller Theatre
Dec. 17 — Robinsonville, Miss. @ Gold Strike Casino
Dec. 18 — Oxford, Ala. @ Oxford Performing Arts Center
50 Classic Country Artists Today's Fans Should Know
Today's country music stars owe a debt of gratitude to the legends who formed and cultivated the genre, starting in the early 20th century. These 50 classic country artists remain relevant today. Some developed a style that's emulated on today's country radio. Others set a bar for vocal talent or songwriting skill.
This list of 50 influential classic country artists features country music singers who started their careers before 1990. It's ranked by each artist's current influence on the country music format today, not individual, lifelong impact. Tell us where we got it right or wrong on
Twitter
.