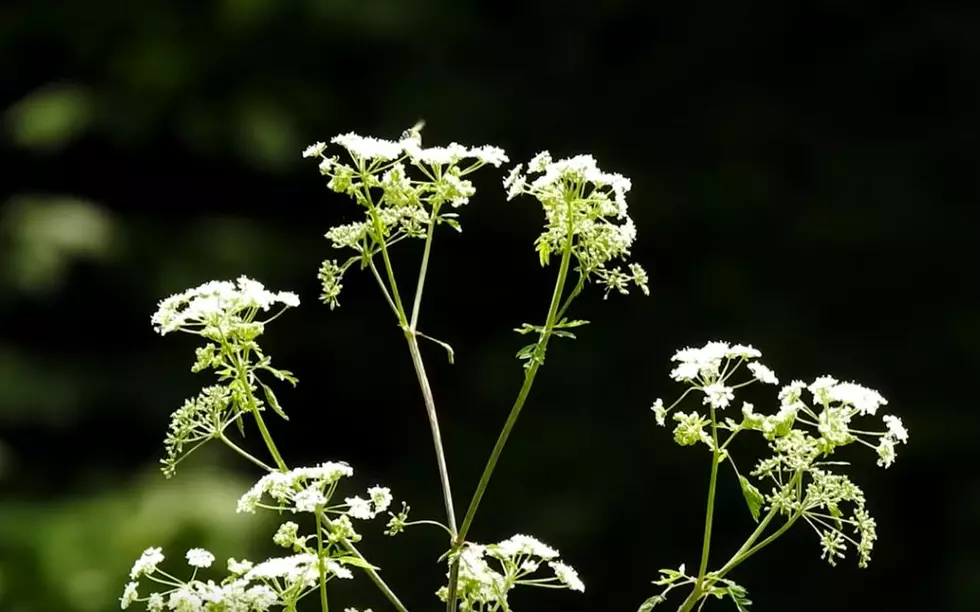 Poison Plant Spreading in Arkansas That Could Kill You
YouTube
This is the time of the year when most of us head outdoors for some sunshine and fresh air but did you know a poisonous plant is spreading across Arkansas like wildfire that is so toxic if you come in contact it could land you in the hospital or even kill you.
The flowering plant is known as hemlock one of the most poisonous plants in the world, according to the United States Department of Agriculture and it has been seen growing all over the state. You may often see these white flower pedal flowers growing in your backyard, nearby wooded areas, or along a fence line but don't let these flowers deceive you they are very toxic to humans and pets. For example, you could be cutting some bushes or brush around the house, or field, even brush against it on a hike and that could lead to some very serious health complications such as heart arrhythmias and could even slow down your heart rate, according to medical experts.
Other symptoms include nausea, vomiting, convulsions, trembling, and in some cases muscle paralysis all of which could land you in the ER if not taken seriously. The alkaloids could trigger impulse transmission to your muscles leading to respiratory failure and killing you. It doesn't take long for the toxins to take effect, normally around 10 minutes or longer.
If you think you have come in contact with hemlock, call your doctor or medical professional immediately.
Poison hemlock belongs to the same plant family as carrots, parsnips, fennel, and dill. The plant can grow from 2-to 10 feet tall and the entire plant is poisonous.

Poison Hemlock also has a dark past as mentioned in this video.
LOOK: Here Are 30 Foods That Are Poisonous to Dogs
To prepare yourself for a potential incident, always keep your vet's phone number handy, along with an after-hours clinic you can call in an emergency. The ASPCA Animal Poison Control Center also has a hotline you can call at (888) 426-4435 for advice.
Even with all of these resources, however, the best cure for food poisoning is preventing it in the first place. To give you an idea of what human foods can be dangerous, Stacker has put together a slideshow of 30 common foods to avoid. Take a look to see if there are any that surprise you.