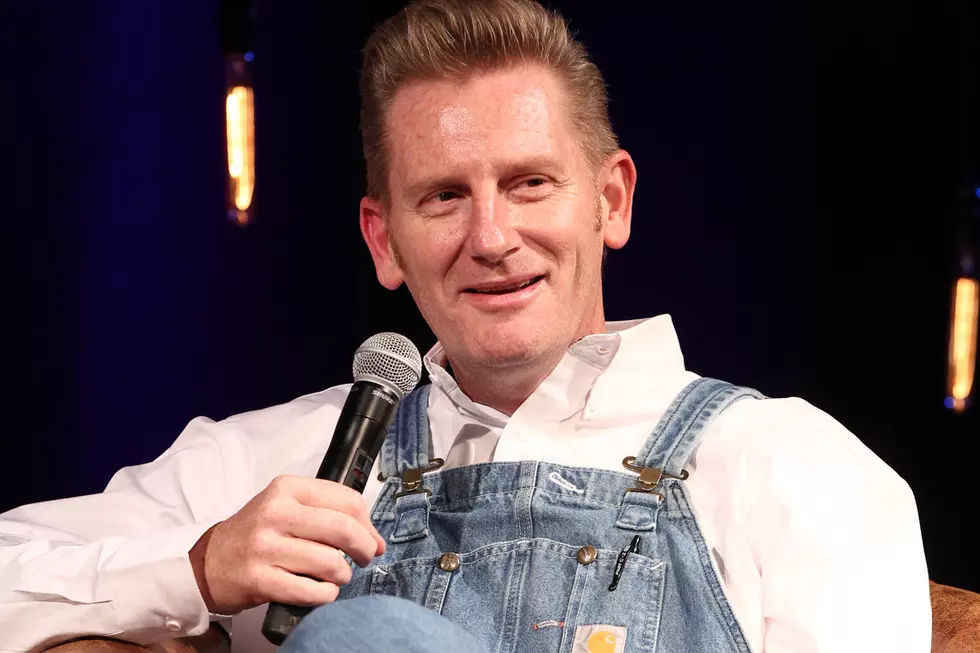 Joey + Rory's Rory Feek Announces Special Christmas Shows at Family Farm
Terry Wyatt, Getty Images
Rory Feek wasn't sure he'd ever return to the stage after the death of wife Joey Feek in 2016, and though he has performed since, it hasn't been easy. After playing two shows on Joey + Rory's family farm in Tennessee this summer, Feek feels ready to open his heart to music again.
In a new post on his This Life I Live blog, Feek reveals plans for six Christmas shows inside the concert hall at his family barn throughout the month of December. He explains how nervous he felt in the days leading up the September shows, rattled by feelings of right and wrong as he took the stage without Joey for the first time.
"But those two evenings in September felt right for so many other reasons," he admits. "First off, I have come to believe that there are things in life that we do and things that we are born to do. For me, I realized an hour into the first night, that sharing songs on a stage — however big or small — is one of mine."
Beautiful Photos of Joey + Rory
During the December run, Feek will perform songs from the couple's 2011 holiday album, A Farmhouse Christmas, appropriately, in addition to sharing stories about their life. He believes Joey's memory will come to life through these special concerts.
"I think having the shows here at the farm will make this holiday season even more meaningful. And in some ways, it will be a way for Joey to be with us," Feek shares. "She is in every song I sing and story I tell. And every breath I breathe."
Billed as 'Once Upon a Christmas,' the shows will take place over the course of two weekends from Dec. 1-3 and Dec. 15-17. Tickets are available for purchase on the This Life I Live blog.
See 5 Unforgettable Joey + Rory Songs