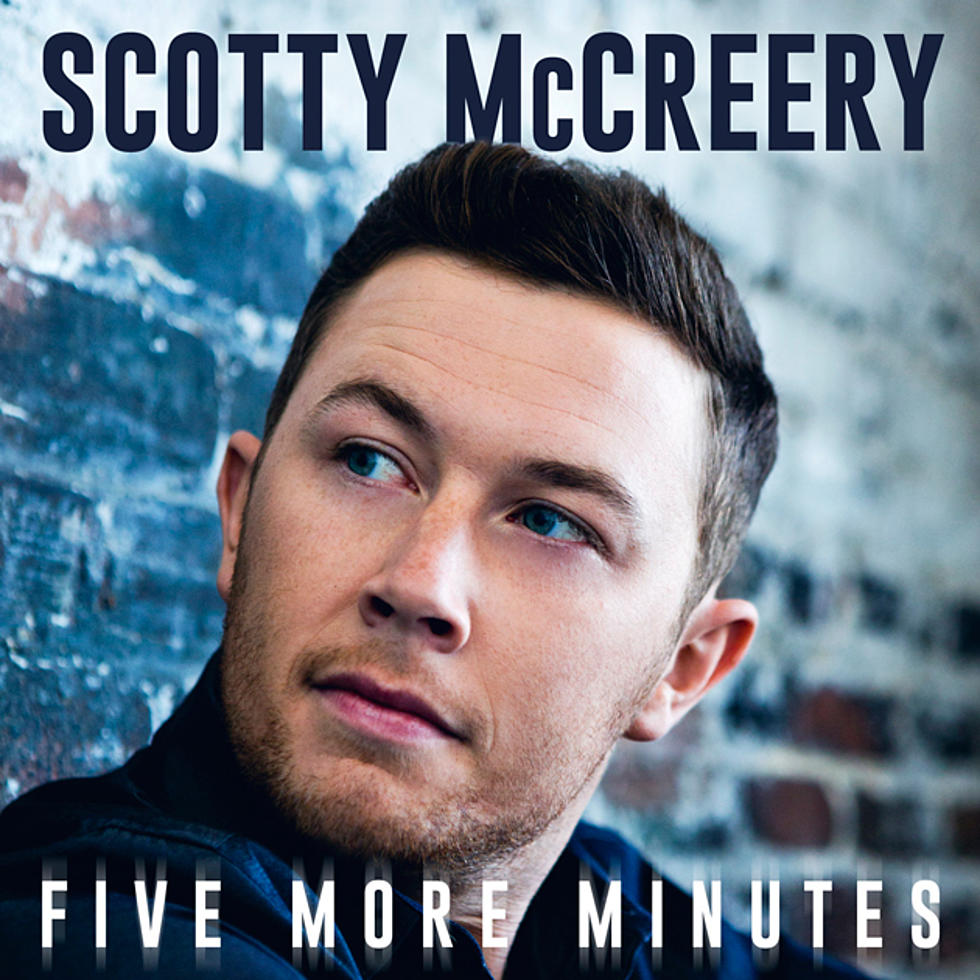 Scotty McCreery, 'Five More Minutes' [Listen]
Courtesy of Triple 8 Management
Scotty McCreery offers a dose of authenticity with his emotional new single, "Five More Minutes."
The American Idol winner offers his most personal single yet, exploring the moments in life we wish we could hit pause on, whether drinking "a few more drops of the good stuff" with good friends or saying goodbye to a dear loved one about to pass on.
The singer manages to paint pictures in the viewer's mind, making us feel like we're sitting on the bench next to him after the last home game of his high school career, soaking in the magic of the field before leaving for the last time, or praying beside him as his grandfather is living his last five minutes. The crooner's vocals are as sweet and smooth as ever.
With "Five More Minutes," the young singer adds a bit of poignancy to country radio that's dominated by tailgates and beer drinking. McCreery's relatable lyrics, coupled with a radio-perfect melody, make "Five More Minutes" a song that fans are sure to gravitate to.
Did You Know?: Scotty McCreery made history with his debut album, Clear as Day, which made him the youngest male to debut at No. 1 with his first release.
Listen to Scotty McCreery, "Five More Minutes"
See the Top 10 Country Songs of 2017, So Far
Scotty McCreery, "Five More Minutes" lyrics:
Eight years old a couple cane poles sitting down by the creek / Our lines in the water watching those bobbers seeing that red sun sink / Mama's on the porch yelling supper's hot, y'all come and get it / We yelled five more minutes / At sixteen it was twelve o three standing at her front door / Katie's dad said midnight, but we needed just a little more / Yellow light flipping on and off, interrupting that goodnight kissing / We wanted five more minutes.
Time rolls by the clock don't stop / I wish I had a few more drops / Of the good stuff, the good times / Oh but they just keep on flying / Right on by like it ain't nothing / Wish I had me a pause button / Moments like those Lord knows I'd hit it / Give myself five more minutes.
At 18 turned my helmet in and walked to the fifty yard line / It's just the coach and me after we lost eighteen to nine / And I cried man next time to get in here I'll have to buy a ticket / Can't you give me five more minutes.
At 86 my grandpa said there's angels in the room / With all the family gathered 'round we knew the time was coming soon / With so much left to say I prayed Lord I ain't finished / Just give us five more minutes.
See the Best Country American Idol Auditions