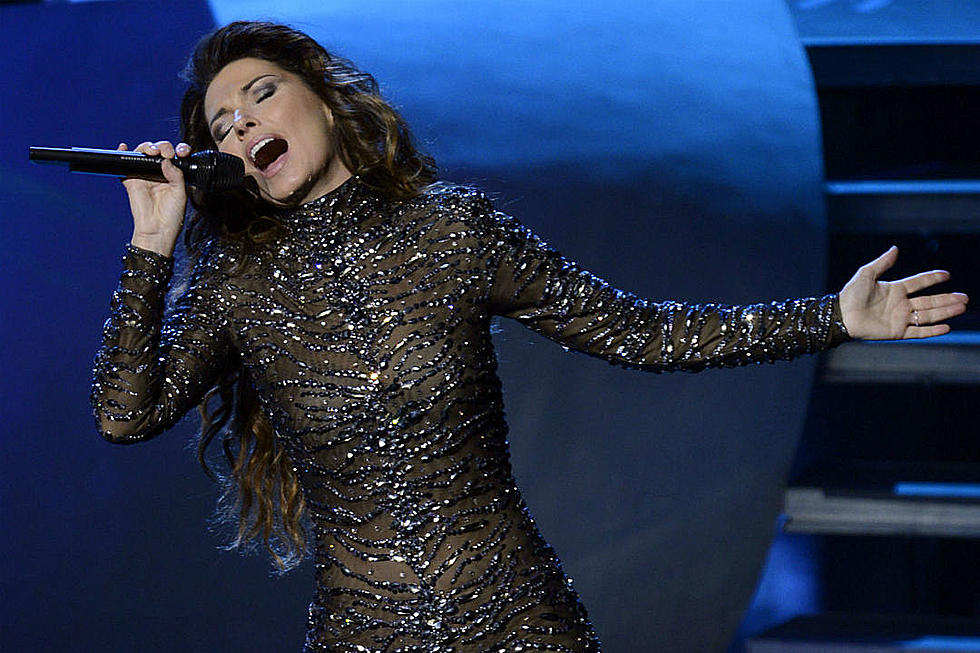 Shania Twain Calls Out Country Radio, Says It's 'Very Ageist'
Getty Images
In a recent interview with USA Today, Shania Twain lamented more than the lack of women on country radio. The country star also blasted the system for being "very ageist as well."
Twain's comments come after the Annenberg Inclusion Initiative released a report in April showing that, between 2014 and 2018, the average age of men with hit records was 42, while that of the small percentage of women with hit records was 29.
"I don't hear Reba [McEntire] on the radio anymore; I don't hear Patty Loveless on the radio anymore," Twain reflects. "I don't hear Shania Twain on the radio anymore in country!"
Twain's comment could be dismissed because commercial country radio stations tend to avoid retro hits, were not for albums such as McEntire's Grammy-nominated 2019 release Stronger Than the Truth, and Twain's own 2017 album Now, neither of which earned significant airplay. Conversely, such Twain peers as Keith Urban, Tim McGraw and Kenny Chesney still earn consistent radio airplay.
"It's very frustrating, and it's a disservice not only to the artist, but to the public, that they can't turn on the radio and hear all the best music that's being made right now," Twain adds.
Also to USA Today, Twain applauded efforts to draw attention to the lack of women on country radio through actions such as Jennifer Nettles' "Play Our F--king Records" cape at the 2019 CMA Awards. "I'm hoping that does start to make a change because there are many female artists with strong songs that belong in the Top 40 on country radio that are just not there," Twain says.
How Well Do You REALLY Know Shania Twain?
10 Things You Might Not Know About Shania Twain