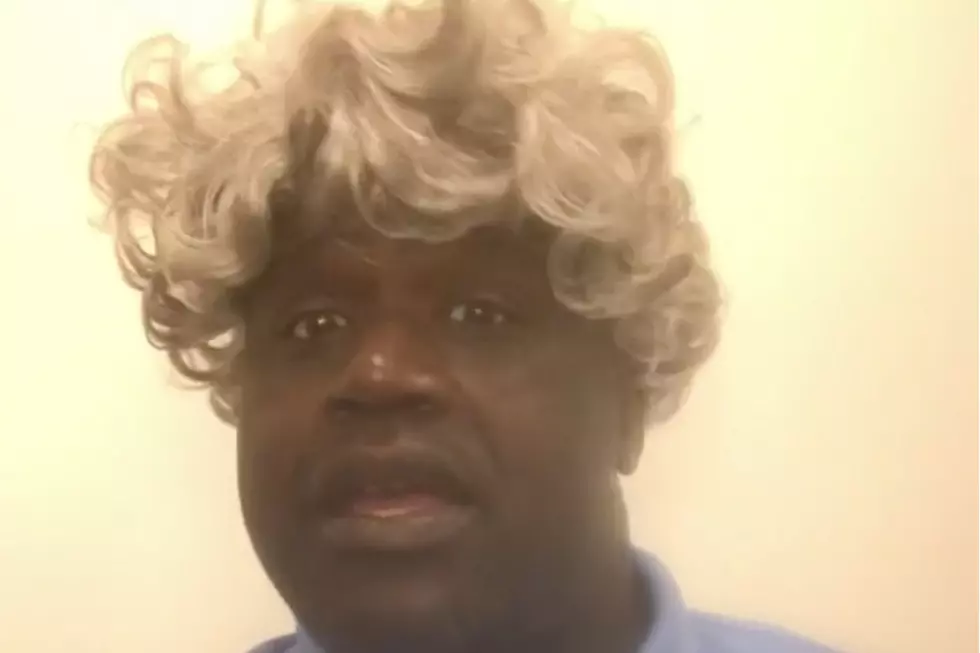 Shaquille O'Neal Lip-Syncing Carrie Underwood Is Bananas! [Watch]
Instagram/Shaq
Shaquille O'Neal recently put on a blond wig and lip-synced Carrie Underwood's "Blown Away," because ... why wouldn't he? Watch and enjoy.
It's a spirited effort by basketball's most famous big man. O'Neal is now an NBA broadcaster and podcast host. Underwood is a country music superstar and "Blown Away" is her 2012 chart-topping hit. We've got a lot of questions, like, is Shaq really a country music fan? Could Shaq not find a more Underwood-like wig (she's never had short hair), and when is Underwood going to respond to this? And when will Shaq release a country single? Hey, he wouldn't be the first athlete to do it.
Okay, here's the backstory: LaVar Ball is the outspoken father of recent NBA draftee Lonzo Ball. The elder Ball talks a lot of trash and brags about his own basketball skills. Recently he said he and his other son would "kill" Shaq and his son Shareef in a game of two-on-two basketball. O'Neal has seemingly had enough of it, captioning the video: "If Lavar Ball beats me I'll superglue this wig to my head forever."
"I made more free throws in a game than the points you averaged mr 2.2 a game. Respect this first balloter," he continues.
There are a lot of insider references that anyone interested in LaVar Ball already knows all about, so we won't detract from the pure beauty of Shaq in a Carrie Underwood wig. Hopefully Mike Fisher doesn't get confused — that'd be awkward.
Underwood, strangely enough, has been playing dress-up lately, as well. Over the weekend the singer, her husband and some friends were seen in '70s garb, heading to a wedding shower. Mike Fisher with long hair is pretty hot stuff!
See 12 Athletes Who've Gone Country