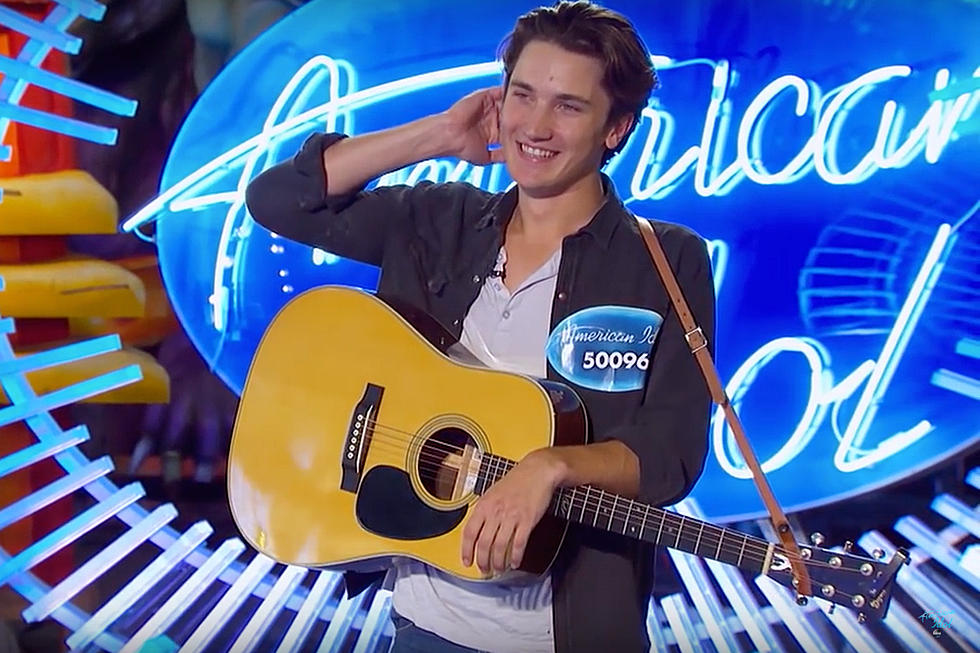 Why Did Country Singer Drake Milligan Disappear From 'American Idol'?
American Idol via YouTube
What happened to Drake Milligan, that guy who sang George Strait for his American Idol audition? After impressing judges Luke Bryan, Katy Perry and Lionel Richie and earning a ticket to Hollywood for his "You Look So Good in Love" performance, the contestant disappeared from the show inexplicably, leaving viewers who'd taken a liking to him to wonder ... where'd he go?
Milligan explained the situation in a post on Instagram. Apparently, he's making changes in his career. "After my audition I decided that I wasn't quite ready for that platform yet, and that it would be a better step for me to move to Nashville and focus on my music first!" he says.
Sure, You Know About Carrie But What Happened to These Idol Stars?
"It was a very tough decision, and it in no way reflects my experience during the audition process ... Everyone on the show was very kind and I feel absolutely blessed and gracious to have been a part of it!"
Milligan made a name for himself previously, portraying Elvis Presley on Sun Records, which aired on CMT for one season. He also played Presley in the 2014 short film, Nobody. 
Without him, country music is still well represented this season on American Idol. Fans have fallen for contestant Caleb Lee Hutchinson, who's covered a wide range of country talent from Chris Stapleton to Josh Turner to Keith Whitley. He missed the chopping block of the Top 50 and made it through the coveted Top 24 on April 2. 
Forgotten American Idol Auditions of the Stars