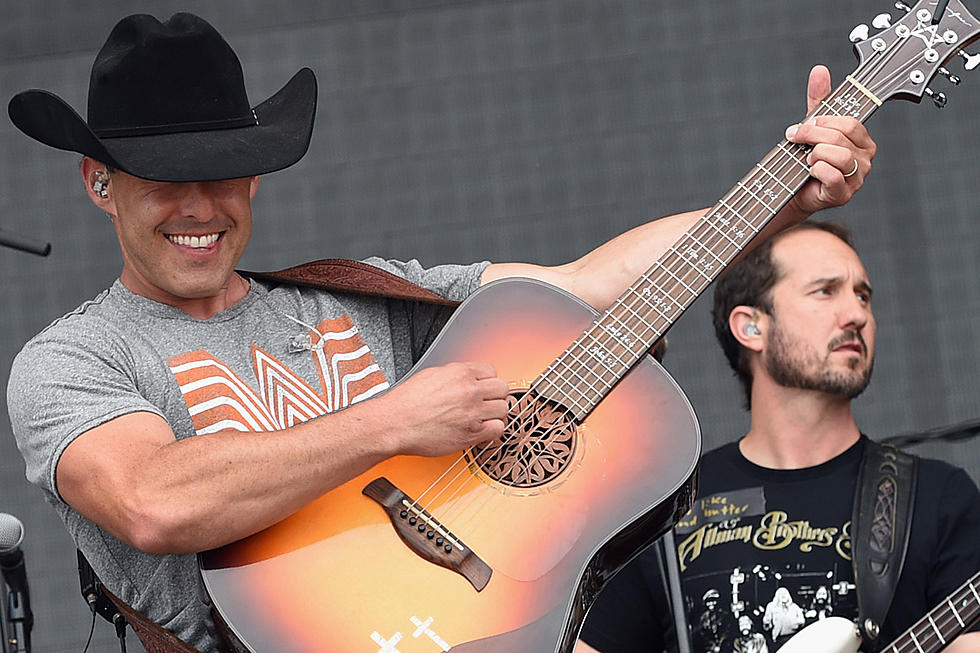 Aaron Watson Falls Back on Personal Experience to Help Heal After Las Vegas
Rick Diamond, Getty Images
Aaron Watson had friends near the Route 91 Harvest Festival stage, and he played the Las Vegas fest one year ago to the day of last Sunday's shooting. It's real for him, but tragically he can recall an experience and a conversation that helps him with grief.
Six years ago Watson and his wife lost a baby just after she was born. It's something he has talked about often, even during a song called "Bluebonnets" on his The Underdog album.
"It took me months and months and months to get back on the stage," he tells Taste of Country Nights. "I remember one time, I was talking to my mama about it, and she said 'Such is life. Such is life.' And it's true, it's life. Life is full of heartache and hard times and really life is too short for us to continue bickering over the little stuff."
Watson recalled that story during a larger conversation about healing after Las Vegas shootings that left 58 dead, plus the shooter. By no means was he dismissing the pain. In fact, the "Outta Style" singer recognizes the larger picture.
"We really need to come together for the families because while it's emotionally disturbing to all of us," he says, "two or three weeks from now there's new news. Life keeps going, but for those people they're still going to wake up every morning (without a loved one)."
"Law enforcement, the press ... they can try to pick it apart, but at the end of the day we just need to pray for these families who lost loved ones."
Remember Their Faces and Stories
You're not likely to find the Texas native opining on gun control, security measures or which political party is to blame. Those arguments irritate him.
"The problem with the country is we're not being loving toward each other. There's nothing but division and that's the problem," he says. "I could preach all day. I could tell you we need more Jesus. I could tell you we need more love, but it's the truth."
"Outta Style" is Watson's latest single from his critically acclaimed Vaquero album. The song is his first Top 20 single after nearly two decades as an independent artist.
18 Singers Set to Save Traditional Country Music: 
Listen to Aaron Watson Talk to Taste of Country Nights: