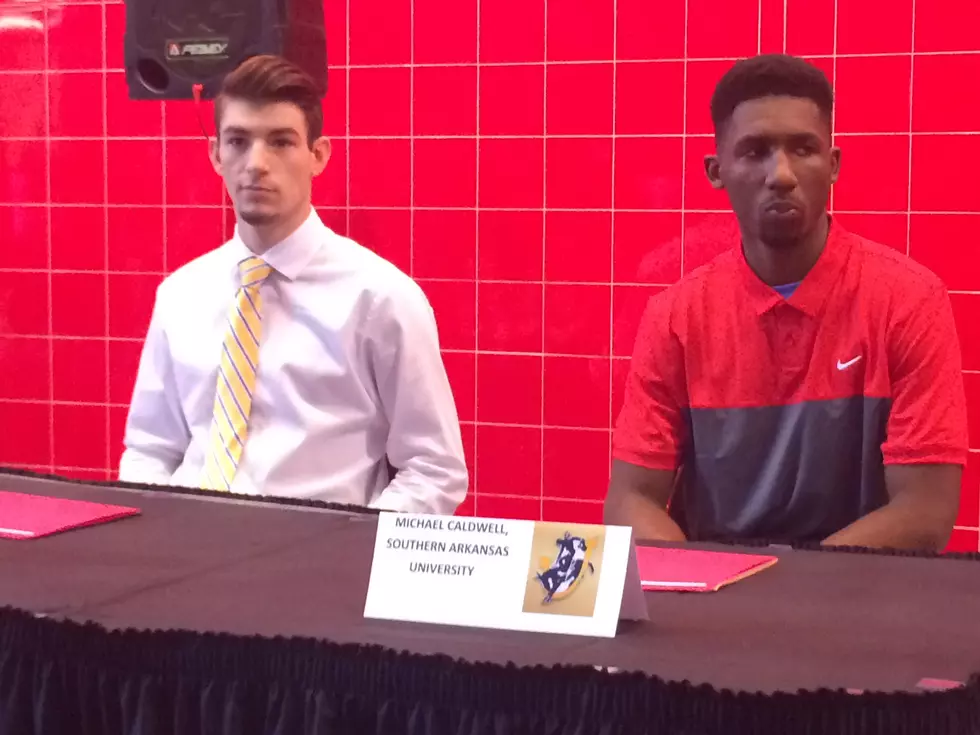 Arkansas High Athletes Proud to Continue Their Careers on National Signing Day
Townsquare Media-John Williams
It is National Signing Day across the country, when high school athletes sign letter of intents to continue their careers at colleges and universities. It was a proud day today at Arkansas High.
The Razorbacks had three student athletes sign to continue playing football at the collegiate level and one to participate in track.
The theme of the day was being exceptional at what you do. Whether it be on the practice field, during the games, or in the classroom and in the hallways at school.
These athletes are where they are at today because of putting that complete package together, which is not easy and requires a lot of hard work and effort.
Not only that, but having a good support system from parents and other family members helps as well.
Signing a letter of intent for track at Mississippi College is Tyler Braswell.
Michael Caldwell will play football for Coach Bill Keopple at Southern Arkansas University.
Robert James, Jr. signed to play football at Cisco Junior College.
Christopher Scott will play football at Greenville College in Illinois.
Congratulations to all these Razorback student athletes, their coaches, parents, teammates and the Arkansas Community on your accomplishments.