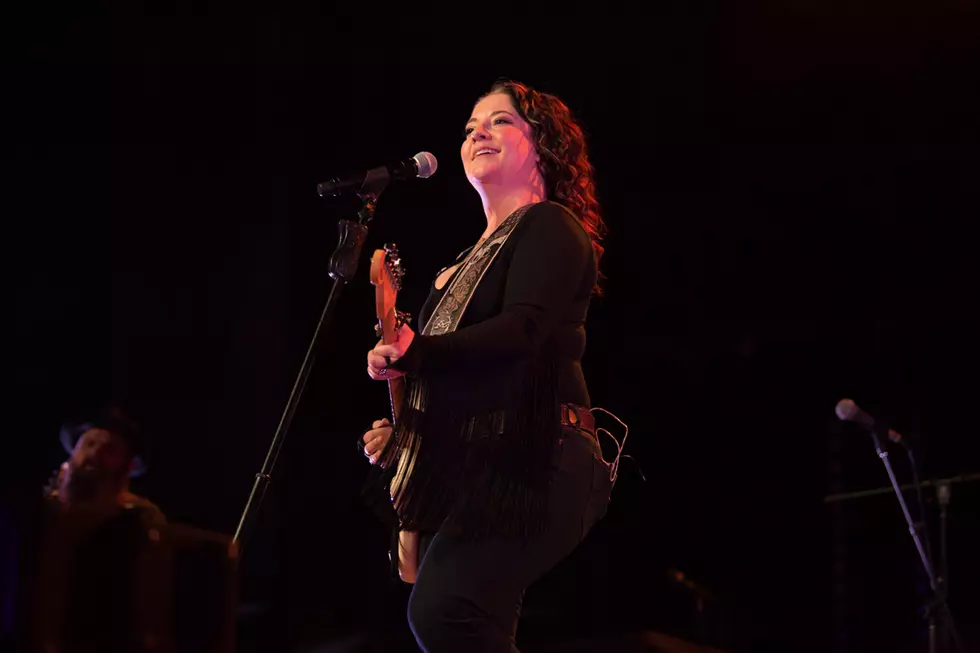 Ashley McBryde Sets First Headlining Tour
Jason Kempin, Getty Images
Ashley McBryde will launch her first official headlining tour in September. The trek — named the Girl Going Nowhere Tour — sends her traveling throughout the U.S. and to Europe.
McBryde's headlining run kicks off on Sept. 5 in Atlanta, Ga., and runs through Dec. 15 in New York in support of her major label debut album, Girl Going Nowhere, released earlier this year. Tickets go on sale beginning May 25.
The relative newcomer seems excited, writing on Twitter:
In addition to her first-ever headlining tour, McBryde will perform several festivals this summer including Taste of Country Music Festival in Hunter, N.Y., and WE Fest in Detroit Lakes, Minn.
Ashley McBryde's 2018 Girl Going Nowhere Tour Dates:
Sept. 5 – Atlanta, Ga. @ Terminal West,
Sept. 6 – Athens, Ga. @ 40 Watt Club
Sept. 7 – Greenville, S.C. @ Blind Horse Saloon
Sept. 8 – Rome, Ga. @ Rome City Brewing Company
Sept. 11 – Bardstown, Ky. @ Mammy's Kitchen
Sept. 12 – Abington, Va. @ Washington County Fair
Sept. 13 – Washington, D.C. @ The Hamilton
Sept. 14 – Lynchburg, Va. @ Phase 2 Nightclub
Sept. 22 – Mountain Home, Ark. @ Arkansas State University
Sept. 27 – Nashville, Tenn. @ The Basement East
Sept. 28 – Birmingham, Ala. @ Zydeco
Oct. 10 – London, U.K. @ Islington Assembly Hall
Oct. 13 – Greenville, Miss. @ Mighty Mississippi Music Festival
Oct. 25 – Grand Rapids, Mich. @ Elevation
Nov. 1 – Oxford, Miss. @ The Lyric Theatre
Nov. 2 – Panama City, Fla. @ The Barn at The Wicked Wheel
Nov. 7 – Oxford, Ohio @ Brick Street Bar
Nov. 8 – Columbus, Ohio @ The Bluestone
Nov. 9 – Indianapolis, Ind. @ Eight Seconds Saloon
Nov. 10 – Rootstown, Ohio @ Dusty Armadillo
Nov. 29 – Columbia, Mo. @ The Blue Note
Nov. 30 – Little Rock, Ark. @ Revolution Music Room
Dec. 5 – New York, N.Y. @ Gramercy Theatre
Dec. 7 – Philadelphia, Pa. @ The Foundry at the Fillmore
Dec. 8 – Lancaster, Pa. @ Chameleon Club
Dec. 12 – Warrendale, Pa. @ Jergel's Rhythm and Grill
Dec. 13 – Buffalo, N.Y. @ Iron Works
Dec. 14 – Cambridge, Mass. @ The Sinclair
Dec. 15 – Rochester, N.Y. @ Anthology
More Country Tours on the Road in 2018