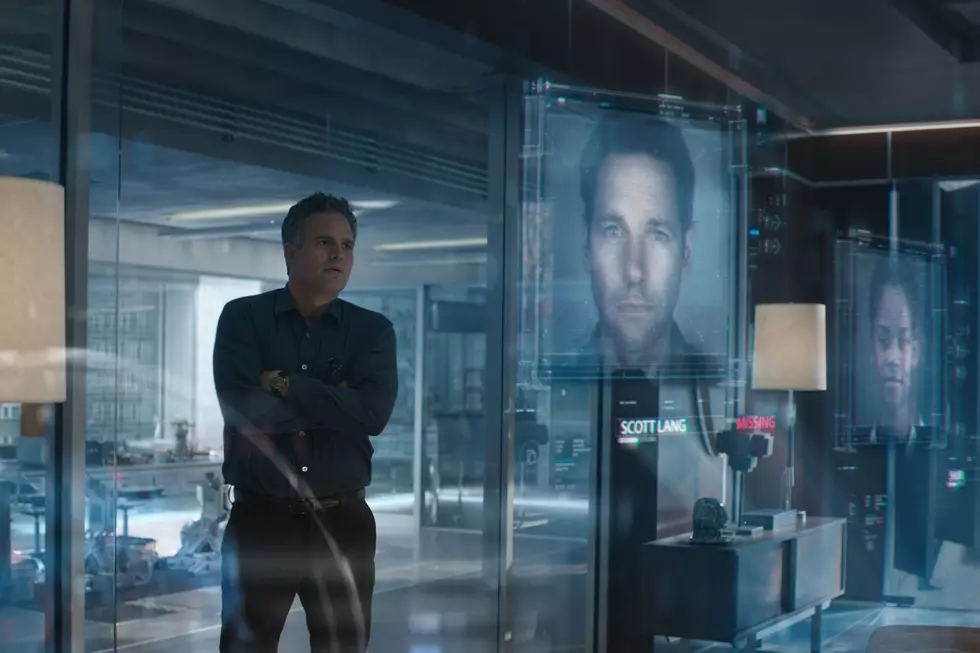 21 New 'Avengers: Endgame' Images to Obsess Over
Marvel
What's Bruce Banner up to? What are Tony and Nebula building? Why's Cap crying? (Okay, that one we kind of know the answer to.) We've got a whole bunch of new images from Marvel's Avengers: Endgame. They're all from the recent trailers and TV spots, but it's nice to have high-res versions instead of screengrabs. The one with War Machine and Ant-Man is awesome. And Sad Captain America is just a terrible punch in the gut.
Sad Cap is brutal. Someone give Steve Rogers a tissue for goodness' sakes!
Here's the film's official synopsis:
The grave course of events set in motion by Thanos that wiped out half the universe and fractured the Avengers ranks compels the remaining Avengers to take one final stand in Marvel Studios' grand conclusion to twenty-two films, "Avengers: Endgame." Kevin Feige produces "Avengers: Endgame," and Anthony and Joe Russo are the directors. Louis D'Esposito, Victoria Alonso, Michael Grillo, Trinh Tran, Jon Favreau, James Gunn and Stan Lee are the executive producers, and Christopher Markus & Stephen McFeely wrote the screenplay.
Avengers: Endgame opens in theaters on April 26.
Gallery — Every Marvel Cinematic Universe Movie, Ranked: