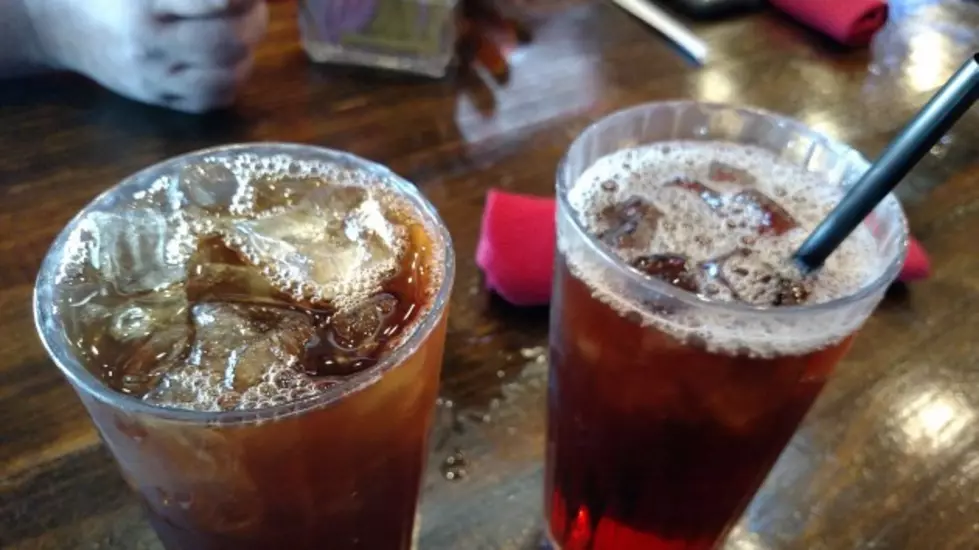 Best Places For Iced Tea in Texarkana
Townsquare Media
Summertime is almost here and it's starting to heat up! Nothing is more refreshing than a glass of iced cold sweet tea, especially if you live in this neck of the woods.
Did you know after water it's the most consumed beverage on the planet? There are so many varieties and flavors of tea available today. And so many ways to drink it -- hot or cold, with lemon or without, with ice, no ice, sweet or unsweet. It also seems that sweet tea is a southern tradition because the further north you go and ask for sweet tea in a restaurant, they look at you like you're crazy and then tell you if want sweet tea there's sugar on the table. In other words they don't make sweet tea.
So how do you prefer your tea? Sweet or unsweetened?
I went tea hopping in Texarkana to find some of the best tea in the area and here's what I came up with.
You probably already knew this would be my top pick just because they are synonymous for making some of the best tea around. Always brewed fresh and served in a clear cup, and now serving their new Mango Green Tea.
Their tea is freshly brewed several times a day from filtered water and made with 100 percent pure cane sugar to give it that superb taste we all love.
Dixie Diner has been a local favorite for homestyle cooking for years. What better way to wash down their homemade chicken fried steak than with a large cup of their fresh brewed sweet tea?
What would it be like to live in the state of Texas and not be able to drink sweet tea? Texas Roadhouse makes the list of not only serving up some of the best steaks this side of the Red River but some real down home Texas style sweet tea.
Known for serving up some of the best BBQ, ribs, steaks, and the freshest brewed iced tea around town.
Not only do they serve up some of the best chicken tenders around but you have to go for their famous raspberry flavored tea.
Chicken Express provides fast, friendly service with quality food not to mention fresh brewed sweet tea. You can even buy a gallon for those social gatherings and picnics.
Their name pretty much says it all. Another local favorite that's been a staple in our community for years. They also specialize in home cooked food, huge burgers and some of the best sweet tea around.