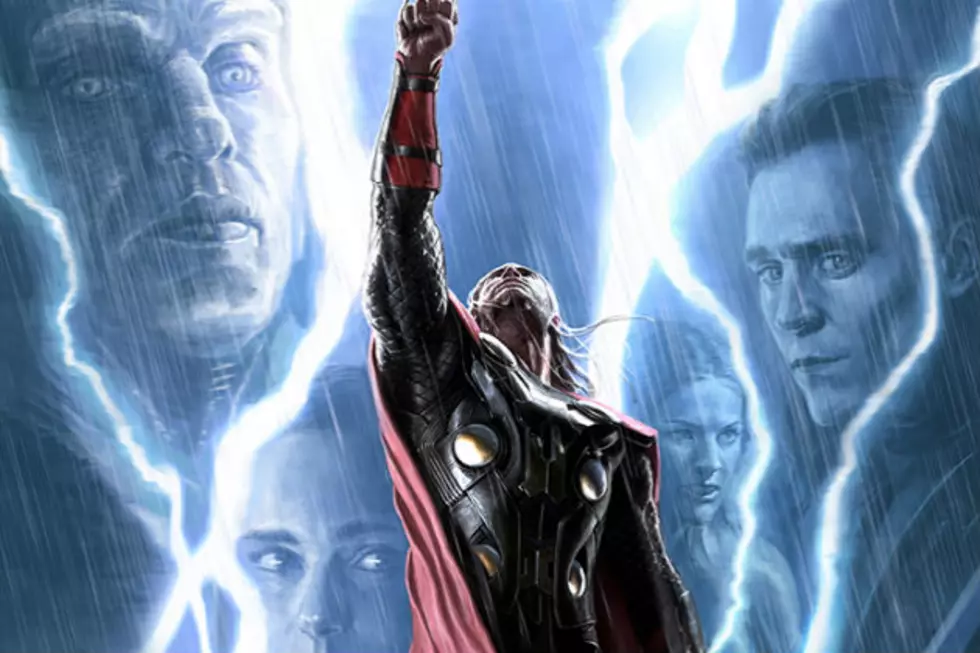 Comic-Con 2013: Concept Art and Logos for 'Thor 2,' 'Captain America 2,' 'Avengers 2′ and 'Guardians of the Galaxy'
Marvel
Disney and Marvel just sent out a press release with brand, spanking new concept poster artwork and logos for all of the titles they presented in Hall H this evening. 'The Avengers: Age of Ultron' only has a logo for now, but it's in keeping with their previous logo, if a little edgier. The concept artwork for 'Thor: The Dark World' features our hero shooting up through the sky, Mjolnir in hand, with the images of Loki and several other supporting characters surrounding him in the sky -- it definitely takes the more classic film poster approach, and we approve.
'Captain America: The Winter Soldier' has art that features Cap fighting his old buddy Bucky Barnes, recently reborn as the Winter Soldier, and it looks pretty intense. Meanwhile, art for 'Guardians of the Galaxy' goes for a line-up approach, giving us a full look at the film's main stars, including Rocket Raccoon and Starlord.
Check out the new pics and logos below, and get ready for another year of fantastic offerings from Marvel.