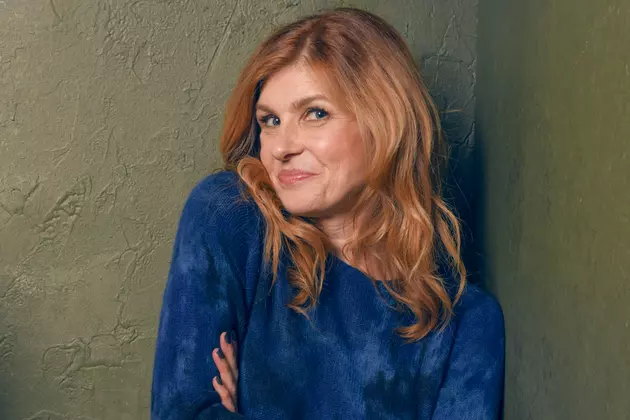 Connie Britton Interested in Returning to 'Nashville' as Rayna's Evil Twin?
Larry Busacca, Getty Images
Is Connie Britton really finished on the CMT television series Nashville? In a recent interview, she talked about what it would take for her to return to the show.
Fans were shocked about the recent death of Britton's character, Rayna Jaymes, on the Feb. 23 episode, and it doesn't look like there's much hope of her returning. In her first public appearance since the death of her Nashville character, Britton shared on The Late Show With Stephen Colbert that her character is "really dead," but then the two began brainstorming ideas of how Britton's character could be revived.
As Colbert toyed with the ideas of a Rayna Jaymes zombie and a fake death scenario, it was the notion that she could return as Rayna's evil twin that piqued Britton's attention.
Cast of Nashville Perform in New York City
"I think the twin sister idea is not bad," Britton said to Colbert. "I mean, it's Nashville. Anything could happen. What if the long lost twin sister comes back and oh, she's such a devil? Oh, she's such a devil. She'll come back and be horrible."
The Emmy-nominated actress then gave a shout out to her Nashville fans and tried to mend their hearts with this message: "Rayna will live on forever. I feel so fortunate that I was able to play that character truly with all my heart… Just like when we lose somebody in our lives, the spirit lives on."
It doesn't appear she'll be back on the small screen as Rayna Jaymes (though the zombie idea sounds interesting), but Britton will soon be starring in the Netflix dramedy, The Land of Steady Habits, alongside Ted Thompson, Ben Mendelsohn, Edie Falco and Thomas Mann.
Nashville is still airing its Season 5 episodes on Thursday nights at 9PM ET on CMT.
Nashville Stars Who Could Become Country Stars