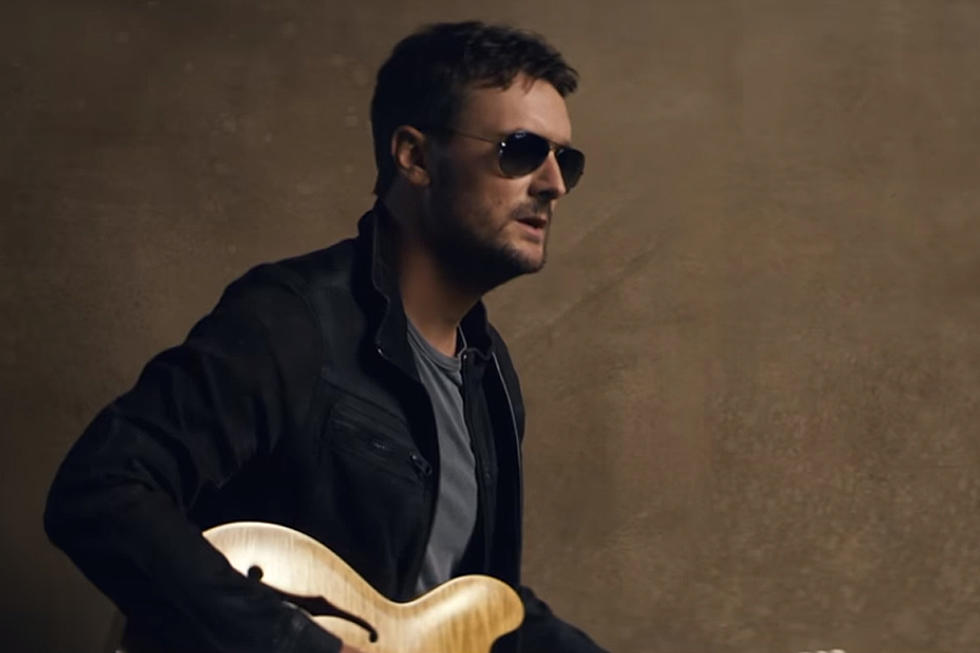 Sound Off: Will Eric Church Bring a 'Buzz' to the Top Videos of the Week?
Eric Church via YouTube
Eric Church is looking for votes in this week's top country music videos of the week countdown.
Church's "Round Here Buzz" video features the return of the actor who made Church's "Mr. Misunderstood" video so cool. Will it hit the Top 10 next week? That's up to Taste of Country readers.
The top country videos of the week countdown is completely voted by fans, so if you want to see your favorites get the top spots, you've got to vote as often as you can and encourage everyone you know to vote, too!
Note: Fans can vote for one video, once every hour until the poll closes next Friday at 12PM ET. The weekly Top 10 will be revealed immediately after the poll closes. Videos are retired after six months, or when fans lose interest or when an artist releases a new video for a current single.
10

"It Ain't My Fault"

Brothers Osborne

9

"We Should Be Friends"

Miranda Lambert

8

"I'll Name the Dogs"

Blake Shelton

7

"Losing Sleep"

Chris Young

6

5

"Wacky Tobaccy"

Toby Keith (Feat. Willie Nelson)

4

"What's Mine Is Yours"

Kane Brown

3

"Doin' Fine"

Lauren Alaina

1

"Hillbilly Bone"

Home Free