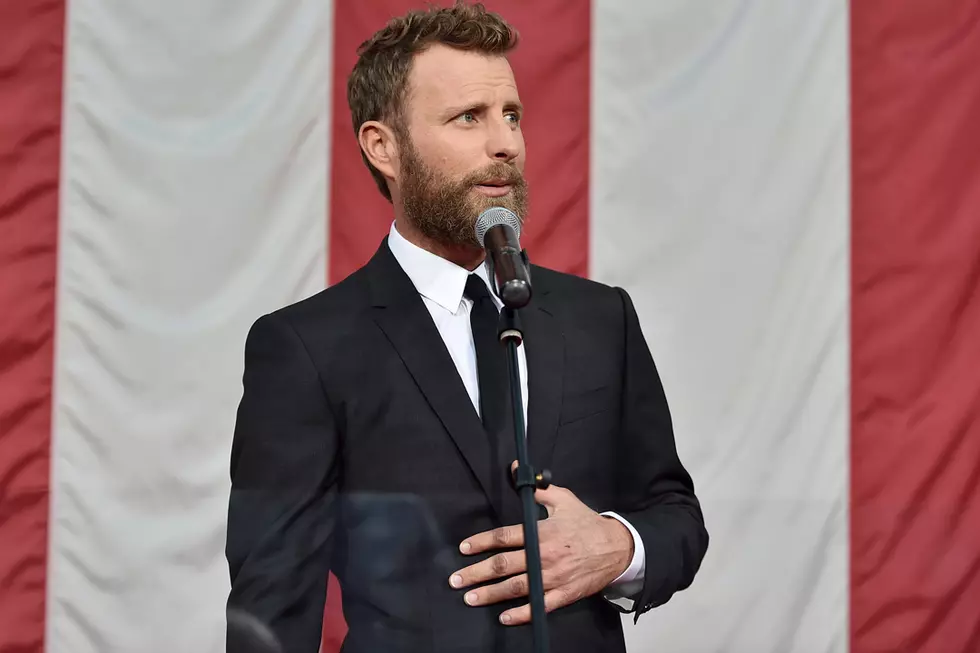 Dierks Bentley 'Grateful' to Be Involved With 'Only the Brave'
Alberto E. Rodriguez, Getty Images
Though Dierks Bentley grew up in Arizona, it wasn't until he contributed his new song, "Hold the Light" to the film Only the Brave did he begin to understand the gravity that firefighters endure.
Bentley co-wrote the emotional song with Sean Carey, which plays as the photos of the real life Granite Mountain Hotshots scroll across the screen at the end of the film that tells the story of the fearless Granite Mountain Hotshots and those final fateful moments as they tried to battle the Yarnell Hill Fire near Yarnell, Ariz. 2013. Nineteen of the 20 Granite Mountain Hotshots tragically died in the fire, leaving behind one survivor, Brendan McDonough.
The country star says the powerful film opened his eyes to what these first responders go through and the challenges they face in their dangerous line of work and believes it's an important educational factor for those who see the film. "This whole town is really reeling from Las Vegas and every show I play we all just thank the military, obviously, because that's important, and it's a big part of country music is thanking our troops, but I think this movie tied with other things that are going on make us more conscious of all the first responders," he explains to Taste of Country and other media following the Nashville screening of Only the Brave, adding that there's always first responders on hand at his shows. "There's just so many people that make the circus happen and I think this movie just helps people be a little more conscious about those that are serving the community."
Dierks' Emotional Visit With First Responders
Josh Brolin, who plays one of the film's lead roles as Granite Mountain Hotshot Superintendent Eric Marsh, says that the breakable bond between the firefighters portrayed in the film is real and it was crucial to him and the cast to accurately bring to life the stories of these brave men. "It was very important for us to live in the sprit of who these guys were and I think we did it," Brolin says. "I think the movie's heart is in its right place and where it needs to be...This is all very personal to everybody, so it meant a lot to us for these guys to be okay with how the movie turned out."
Bentley feels honored to be a part of the touching song that serves as a message of tranquility in dark times. "I'm just very grateful to be associated with the film as important as this one," the singer says. "I tried to write a few other things, but there's no way I could beat that song. It's just too good and too perfect for the movie in a time of darkness to hold the light, hold on to hope."
Only the Brave is in theaters Oct. 20.
Cassidy Black Bentley Runs Boston for a Good Cause
Country Music's Most Adorable Couples