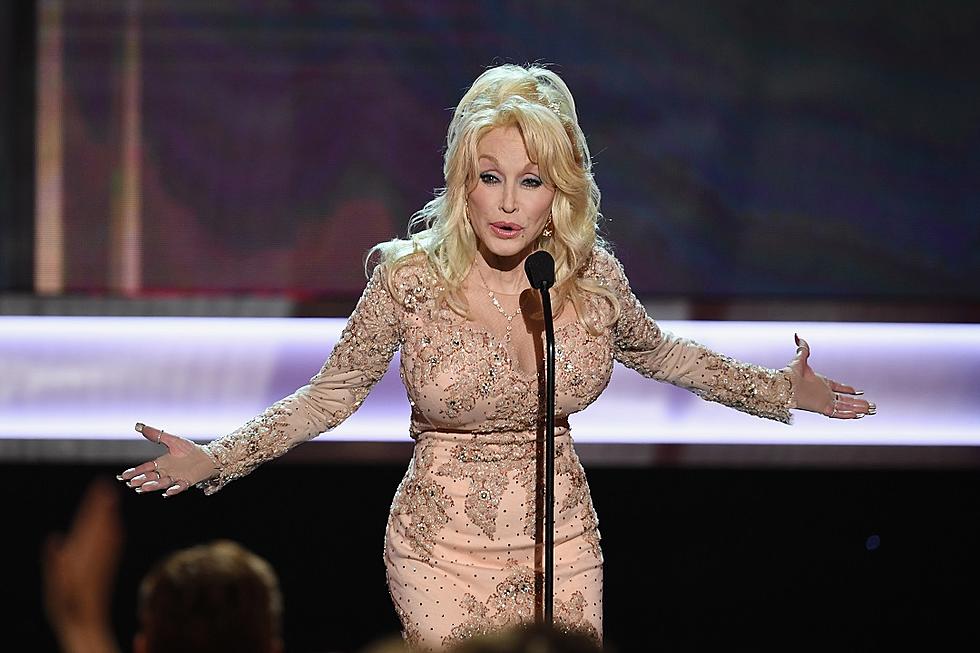 The Boot News Roundup: Dolly Parton Sets World Records + More
Kevin Winter, Getty Images
Welcome to The Boot's News Roundup, a morning rundown of the news country music fans need to know. Read on to learn more about the latest goings-on in the country, Americana, bluegrass and folk genres.
Adding yet another trophy to her shelves, Dolly Parton has set two Guinness World Records: In the 2018 Guinness Book of World Records, Parton holds the records for the most decades with a Top 20 hit on Billboard's Hot Country Songs chart and for the most hits on Billboard's Hot Country Songs chart recorded by a female artist. "To receive these two Guinness World Records is so great," Parton said after being presented with the awards. "Joining so many wonderful singers and songwriters who have been honored this way feels so special to me. You never know when you start out with your work how it's going to turn out, but to have these two world records makes me feel very humbled and blessed!"
Willie Nelson has officially been inducted into the Headwear Hall of Fame; the honor is granted by the Headwear Association. Nelson joins fellow 2018 inductees Erykah Badu, Jennifer Aniston and the late Tom Petty in this year's class. There are now 54 celebrities in the Headwear Hall of Fame, which celebrates "individuals known for their signature style, which of course includes wearing a variety of hats," explains Headwear Association President Garth Watrous in a statement.
Fans of Old Crow Medicine Show only have to wait a few more months before the Americana six-piece releases a new album, Volunteer, in recognition of their 20 years together as a band. CMT reports that Volunteer was recorded at Nashville's iconic RCA Studio A, with Dave Cobb serving as its producer, and will feature the band's first use of electric guitar since 2004's smash hit "Wagon Wheel." The lead single from Volunteer, "Flicker & Shine" will be released Friday (Jan. 19), with the full album set for release on April 20.
Logan Mize and Luke Pell will team up in 2018 to co-headline the Hometowns and Highways Tour. The tour kicks off in Waterloo, N.Y., on March 15, and will make stops in Chicago, Ill.; Dallas, Texas; Oklahoma City, Okla.; New York City and Minneapolis, Minn., among other cities. Mize and Pell will be joined by country duo 17 Memphis as special guests, and tickets for the Hometowns and Highways Tour are on sale now.
Lennon Stella, the Canadian singer and actress who portrays Maddie Jaymes on CMT's Nashville, has signed her first official record deal. Stella announced her signing with RECORDS, the record label of Crystal Caines, Noah Cyrus and St. Paul & the Broken Bones, in a post to her Instagram account. "I feel so lucky to work hand in hand with this incredible and inspiring group of people," Stella writes. "There are no words to describe the feeling of finally being able to release my own music, something I have always dreamed of." A post to RECORDS' Instagram account indicates that Stella will release new music in 2018.
The National Hockey League has announced that Kid Rock will perform at the 2018 All-Star Game. The move was not without controversy, however, as Sports Illustrated reports that a number of hockey fans expressed dismay that Rock, a vocal supporter of Donald Trump, was selected as entertainment for the game. Former NHL player and hockey commentator Jeremy Roenick defended the NHL against the backlash, though, saying that Rock is "the most talented musician, I think, ever on the planet."