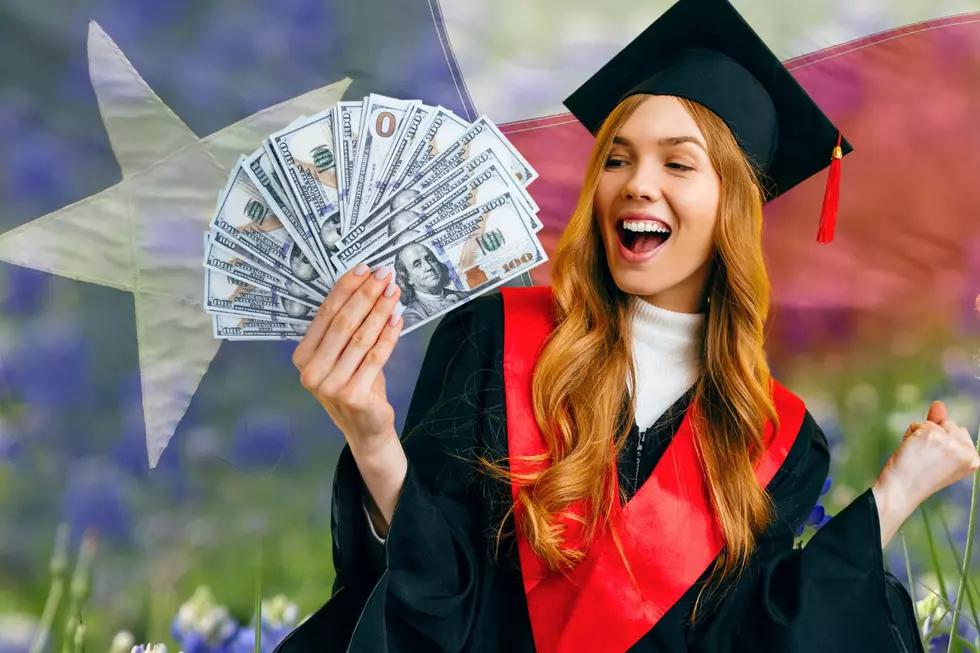 Need A Scholarship? Apply For The 'Don't Mess With Texas' Scholarship
Don't Mess with Texas Scholarship - Canva
Everybody knows the easiest way to pay for college is to write a check. The second best way is to have someone else write the check, also known as scholarships. Here's another one to add to your scholarship list, the "Don't Mess with Texas" Scholarship Contest is now accepting applications for the 2023 school year. 
Did you know, any Texas high school senior currently attending public, private or home school, with plans to attend an accredited Texas college or university this fall is eligible to apply. Winners will be selected based on a students' proven results in leading projects or efforts focused on educating communities about the importance of keeping the Great State of Texas clean and litter-free.
Presented in partnership with Keep Texas Beautiful, the Don't mess with Texas Scholarship Contest will award a total of $9,000 in scholarships in May 2023.
"It's imperative that future generations understand they are empowered to create long-term solutions that can transform their environment and communities into ones that are litter-free," said Martha Martin, section director of services, projects and campaigns.
It has been the mission of "Don't Mess with Texas" to educate Texans about litter prevention since 1986, including a grassroots partnership with Keep Texas Beautiful, annual "Trash-Off" community outreach events, and the Adopt-a-Highway volunteer program.
To apply for the "Don't Mess with Texas" Scholarship Contest, visit dontmesswithtexas.org. Online application deadline is 5 PM (CST), March 31, 2023.
10 Things You Didn't Know Come From Texas
Wait, What? Outdated Laws In The Great State of Texas
We scoured the interwebs to find some of the silliest laws that are supposedly still on the books in my home State of Texas, and Lordy look what we found:
San Antonio - The Family-Friendliest City in Texas