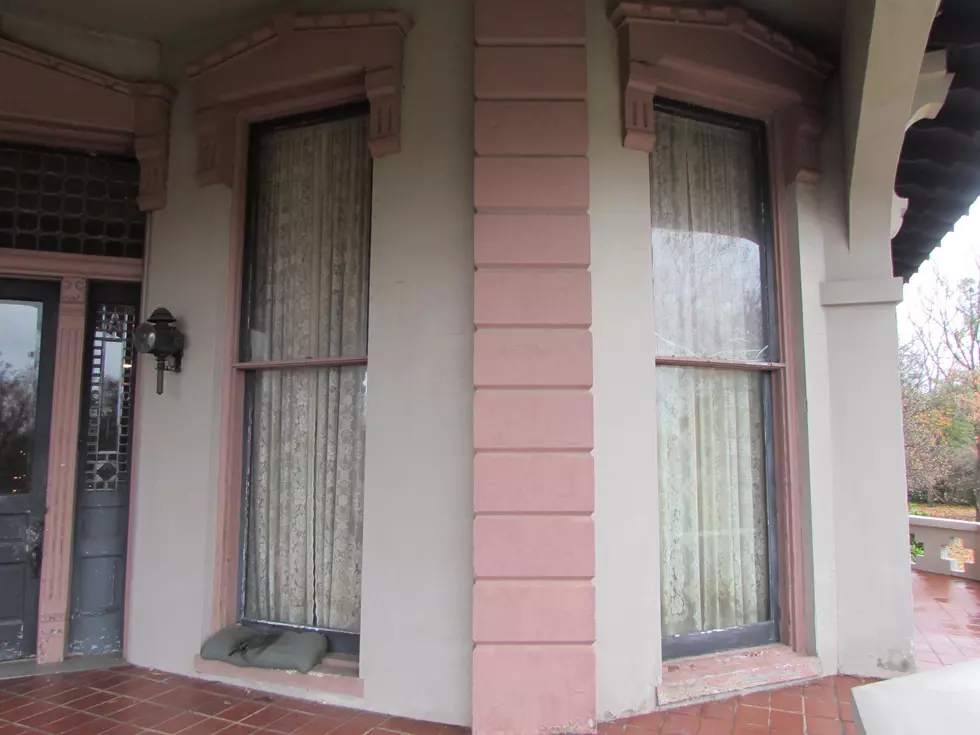 Historic Ace of Clubs House Awarded $6,500 Preservation Grant
Texarkana Museum Systems
The historic Ace of Clubs House has been awarded a $6,500 National Society Daughters of the American Revolution Preservation Grant to assist with the restoration of windows.
According to a press release, built-in 1885, the historic Ace of Clubs House is on both the State of Texas and National Historic Registers and is an integral part of the landscape of historic downtown Texarkana.  Mrs. Olivia Smith Moore donated the unique property, built in the shape of a club, to the Texarkana Museums System in the 1980s to fulfill her desire to help maintain the history of our region.  It has been visited by Bob Villa and featured on HGTV's Christmas Castles.
This grant allows the Ace of Clubs House to utilize the City of Texarkana, Texas Hotel Occupancy Tax Funds as matching funds.  This doubles the impact of the grant and provides a much-needed $13,000 budget for window repairs in an effort to salvage the original glass.  With 77 windows in this home and each window costing $750 to $1,000, the Ace of Clubs House and Texarkana Museums System still need more community support.
Donations can be made by mailing, Ace of Clubs House Restoration Fund, 219 N State Line, Texarkana, TX 75501, or by calling 903-793-4831. You can also visit their website atTexarkanaMuseums.org/AceofClubsHouse
See the Must-Drive Roads in Every State