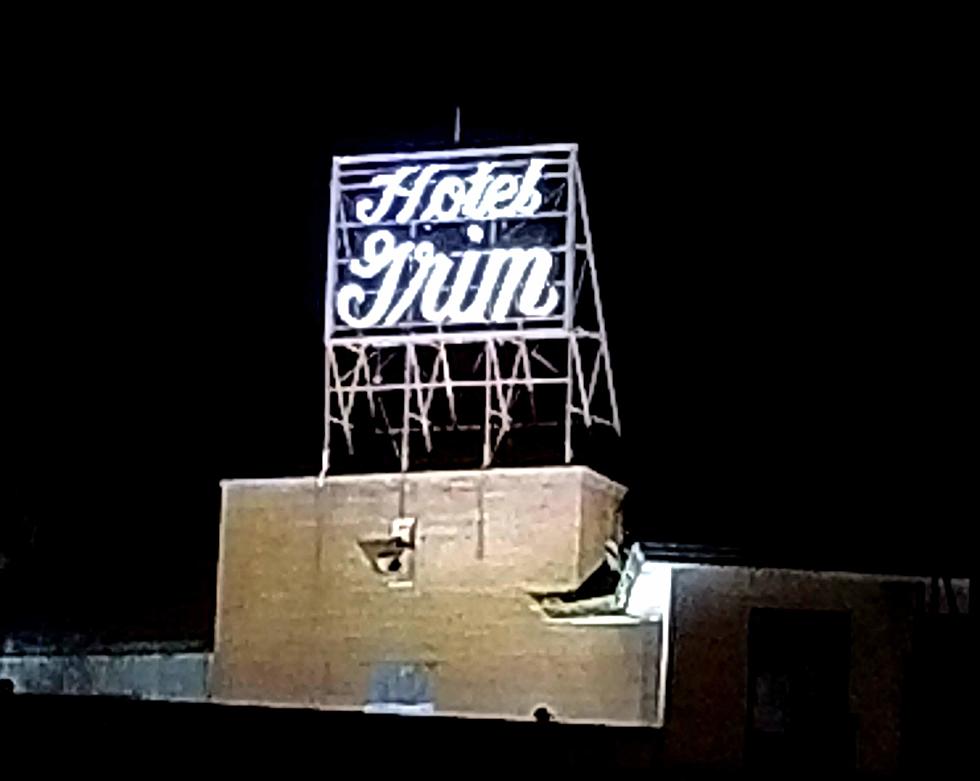 Hotel Grim Sign Lighting Ceremony a Complete Success
Hotel Grim lighted Sign - 012120 - JimWeaver
Even though we have seen the barricades around the base of the Grim, even though everyone keeps telling us things are happening inside, it's kind of hard to wrap your head around the fact that the Hotel Grim is in the process of making a grand comeback. This past Tuesday night, I think things started getting real with the Hotel Grim Sign Lighting Ceremony.
I wasn't able to make the scene myself but I'm glad we had some folks there from the radio station so we could get a full report on Wednesday. Turns out the ceremony was very well planned out with history lessons, city dignitaries from both sides and more.
Pretty cool deal! I went by there on my way to work the next morning to try and get a shot of the lighted sign (above). It came out ok for long-distance phone shot in the dark.
Congratulations to the folks doing the work in restoring this Texarkana landmark. We can't wait to see the end results.
---
The Hotel Grim Apartments will have 93 apartments available from studio to 1 and 2 bedroom floor plans.
Owned by the Cohen-Esrey Development Group. The project is expected to open in the spring of 2021.

Enter your number to get our free mobile app