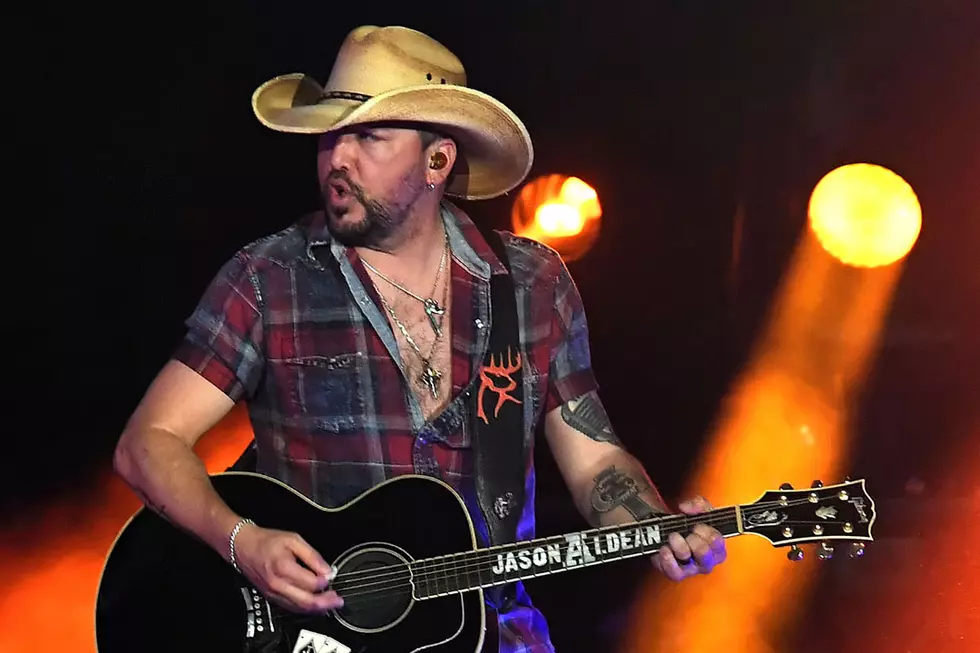 Jason Aldean's Fine-Tuning His Diet to Get Back in Shape
Kevin Winter, Getty Images
Just like many of us out there, Jason Aldean enjoyed being effortlessly in shape most of his life, but found that it wasn't as easy to maintain a trim physique once he approached a certain decade.
"I've always been pretty thin, and then you start getting close to 40 and then it stops working for whatever reason," the 42-year-old tells PopCulture.com.
He explains that his personal challenge didn't lie with eating too much; but rather eating too little, choosing the wrong kinds of foods, and eating at the wrong time of day—all of which are easy to do when out on the road away from home. "You just fall into the groove of just eating crap all the time, and just eating at the wrong time of day, when you come off stage at night," Aldean notes.
A nutritionist helped get Aldean on track, and now he's eating a high-protein diet that includes eggs, avocados, fish, vegetables and protein bars for when he doesn't have time to eat a full meal. "A lot of protein, a lot of vegetables, not a lot of carbs and not a lot of sugar. It's really not rocket science."
If this sounds a lot like the low-carb South Beach Diet that Aldean's wife, Brittany, is a recently recruited spokesperson for—it really is more about simply making healthier choices in Aldean's case. "I just started eating better, honestly," he says. "I'm eating more now than ever and really, that was it, man. All of a sudden, metabolism fired back up."
Aldean and his wife also keep active, not only with his tour schedule, but on a personal level as well. As Brittany explains, the gym isn't her thing:  "My go-to fitness routine is anything that's just naturally active. I like to do activities," she tells People, noting that she likes fitting in things such as taking a walk with the couple's two young kids during the day.
Jason Aldean Has One of the Top 2000s Country Albums — Find Him Below!