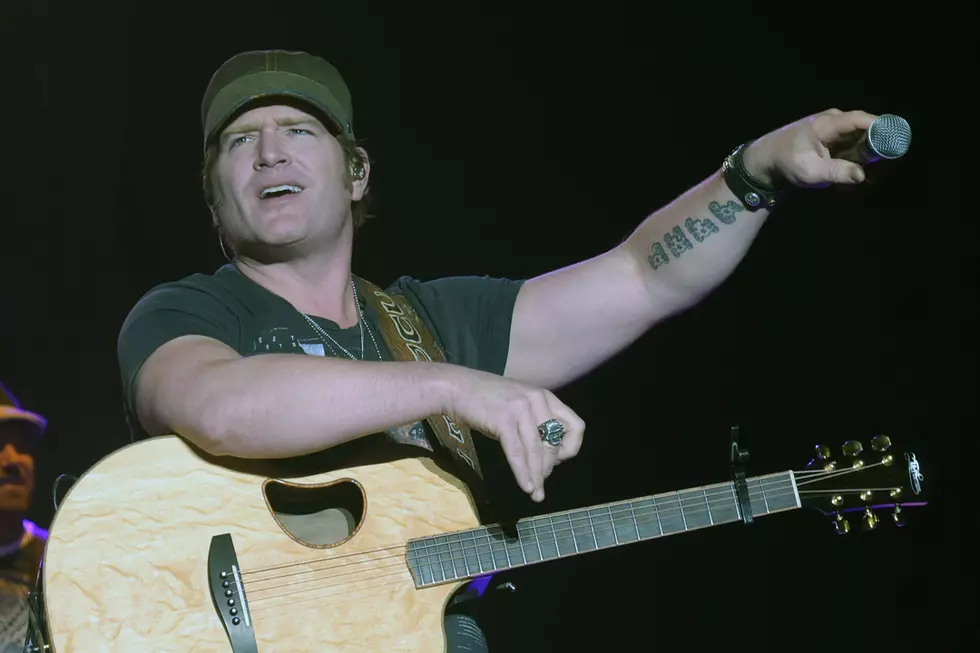 Jerrod Niemann Performing at 2018 National Memorial Day Parade in Washington, D.C.
Rick Diamond, Getty Images
Jerrod Niemann will honor past and present members of the United States Armed Services on Monday (May 28), when he performs as a special musical guest at the National Memorial Day Parade in our nation's capital.
The singer is a longtime supporter of the U.S. military, and he is set to perform "Old Glory," a patriotic song he wrote before embarking on the 76th Annual USO Holiday Tour in December of 2017. Niemann will also perform his current single, "I Got This."
The National Memorial Day Parade is the largest Memorial Day event in the United States. The parade will draw an estimated 300,000 spectators in its 14th year as it travels Constitution Avenue in Washington, D.C., beginning at 2PM ET on Memorial Day. The National Memorial Day Parade is set to stream online, and it will also air live on various ABC, CBS, NBC and Fox affiliates around the country.
Country Songs That Honor Fallen Soldiers
Actor Gary Sinise and the Tuskegee Airmen will serve as Grand Marshalls for the 2018 National Memorial Day Parade, along with Anthony Sadler, Alek Skarlatos and Spencer Stone, who thwarted a terrorist attack on a train traveling from Amsterdam to Paris in 2015.
Other guests will include actor Joe Mantegna, chef Robert Irvine and Miss America 2018 Cara Mund. Actor Dean Cain, ABC News correspondent Kyra Phillips and ESPN commentator Sage Steele are set to host television broadcasts, and Trace Adkins and Cassidy Daniels are among the other musicians who are slated to perform.
Country Singers Who Served Their Country