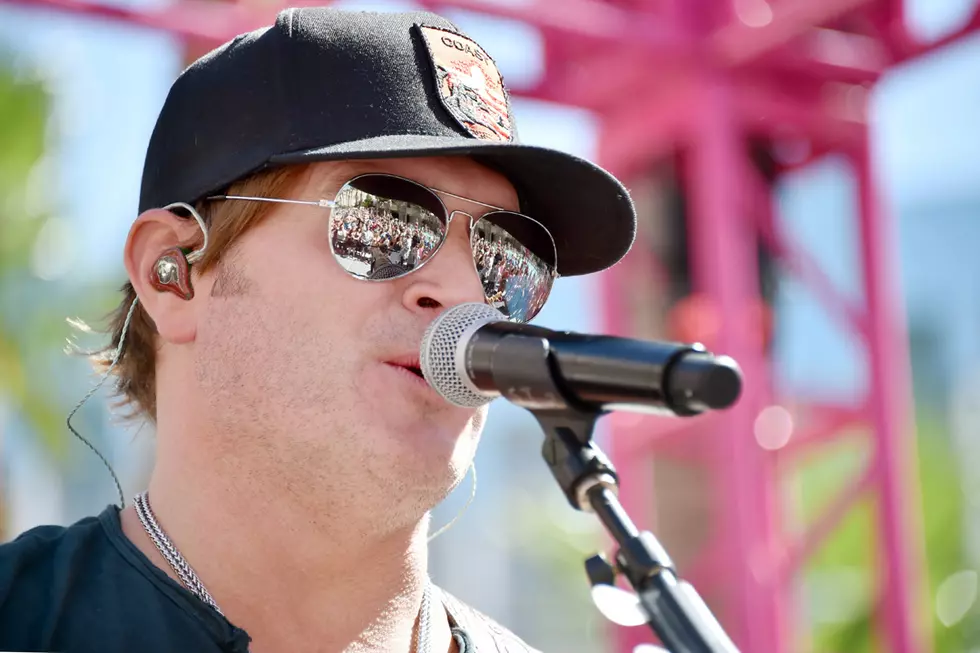 Jerrod Niemann's 'Old Glory' Stands Up for American Soldiers
Frazier Harrison, Getty Images
A USO trip planted the seeds for Jerrod Niemann's song "Old Glory," and news of an attack on American military in Niger added water. The look in a mother's eyes as she heard her son talk about going back to the Middle East for another year was fertilizer for the patriotic anthem.
It's these little moments that Niemann took away from his first USO trip in 2016, and then another during Christmas 2017. PTSD and American deaths steal headlines, but tell an incomplete story.
"Everybody started showing me these videos of their babies opening their presents," Niemann tells Taste of Country.
"And then one guy said, 'My wife left me yesterday on Christmas Eve. I have eight more months here that I have to wait before I get back home to even try to win her back,'" he recalls.
"And then one guy told me he missed his mom's funeral earlier that month."
These memories intersected with personal experiences of family and friends who served during times of war and peace. No, Niemann hasn't yet been a flag-waving defender of our troops, and he admits he may not write another song quite like this. The "Old Glory" lyrics fell out of him one night as he was watching the news. Lance Miller and JR McCoy helped him finish, and by Christmas last year he was on his way to Iraq to play it for the troops, knowing he'd need that blessing before playing it to fans stateside.
"Don't tread on me or my memory / I fight for you so that you're free / We've never met but I'll do it again / I'll lose my mind, I'll give my life / If that's what it costs for that fly / I'll wear it proud like all the others before me / Why do you think they call it Old Glory," he sings at the chorus.
These Songs Best Honor Fallen Soldiers
"Old Glory" recalls a time of robust activism. Friends and bandmates helped him round out a simple arrangement that recalls early '70s Merle Haggard or anti-war anthems popular at that time. There's little pageantry to obfuscate the raw emotion and that's something the men and women who first heard the song picked up on and embraced quickly. At its core, this song is about unity.
"It was Christmas night in Iraq, 10 kilometers from Syria and I'm on stage," Niemann recalls. "And I looked across this whole room and I just saw the most diverse group of people our country has to offer, with the American flag on their arm. This is the most unified group of Americans, halfway across the world. The irony — I wish everybody in our country could see this. I really think it'd just do the same for us."
Unlike so many singles, "Old Glory" won't be measured by radio success — at least not in Niemann's eyes. He plans to do more work with the USO and any organization that truly seeks to help the men and women serving America, and their families.
"I'm just gonna say it," he says. "I feel like once they're out of the military, they get swept under the rug and they're treated like crap. I mean the VA is a disaster. You hear horrible stories about that. So that's why I do love Folds of Honor, Wounded Warriors, all these other people that are looking out for our military from day one."
See Country Artists Who've Served