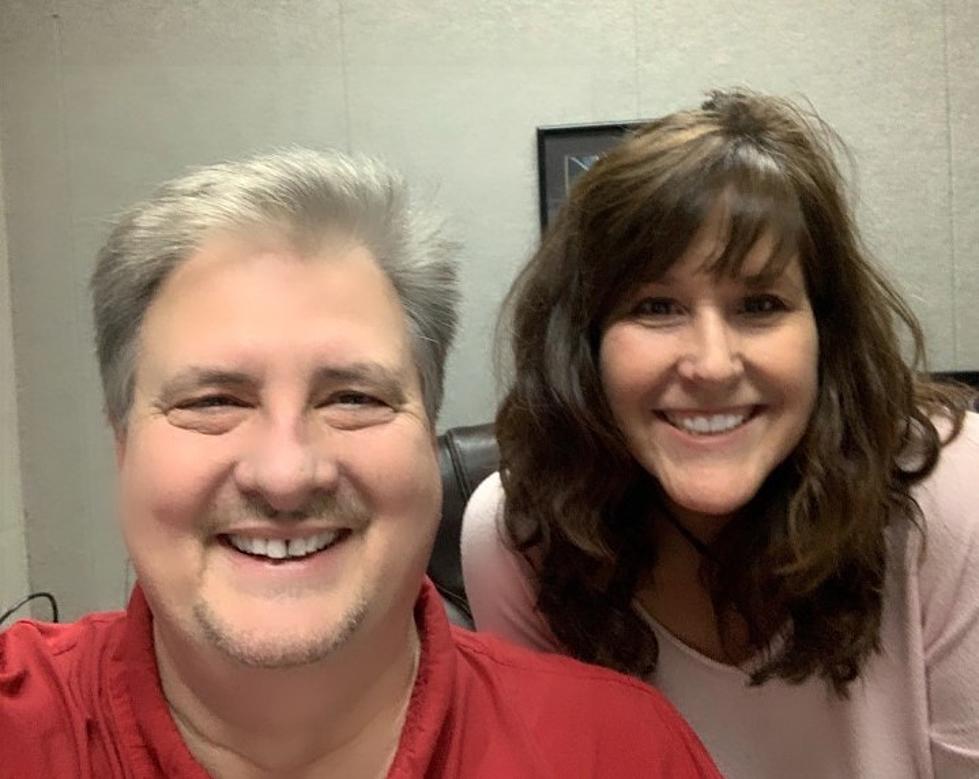 Jim & Lisa 'The Wake Up Crew' Up For 2022 'DJ of the Year' in Arkansas
Lisa Lindsey, Townsquare Media
We are excited to announce that Texarkana's Jim and Lisa 'The Kicker Wakeup Crew' are once again up for Radio Dj of the Year in the Arkansas Country Music Awards!
We Need Your Help!
We are super excited and honored to be nominated three years in a row! But to win this we need your help with the voting portion of the process.
Voting Has Begun
The voting is open now February 28 and will go on until Monday, March 14.
Here's How to Vote for Jim and Lisa "Best Dj" 2022 in the Arkansas Country Music Awards
When you go to the voting page above the final voting area you will see Nominate Now..don't worry the voting is officially on. Just click 'Next" to get started. Then you just scroll down and you'll see us listed at #18 in the DJ category.
Oh, and if you scroll to #20 you'll see that Hempstead Hall is nominated for Best Venue! Once you've voted then keep scrolling to the bottom. You'll need to enter your name and email then just hit Submit.
Vote for the other categories too. Some of the nominees you've seen play in Texarkana. Last year Jim and I went to the award show and the talent we have in the state of Arkansas is mindblowing! So Much Talent! Even though we didn't win last year it was still an honor and fantastic to see all the talent!
When & Where Are The Arkansas Country Music Awards Held?
The awards ceremony is on June 6, 2022 at the University of Central Arkansas in the Reynolds Performance Hall in Conway, Arkansas.
Maumelle, Arkansas. You can find out more about The Arkansas Country Music Awards at their website arkansasmusic.org
Thank you so much for helping us out because as we know...Kicker Listeners Are THE BEST!!
The Best Country Singer From Every State
Some states, like Oklahoma and Texas, are loaded with famous country singers. Others, like Nevada and Maine, are still looking for a real breakthrough artist. See the best and most successful country music artist from all 50 states, starting with
Hank Williams
and Alabama.
See Inside Garth Brooks and Trisha Yearwood's Malibu Beach House: