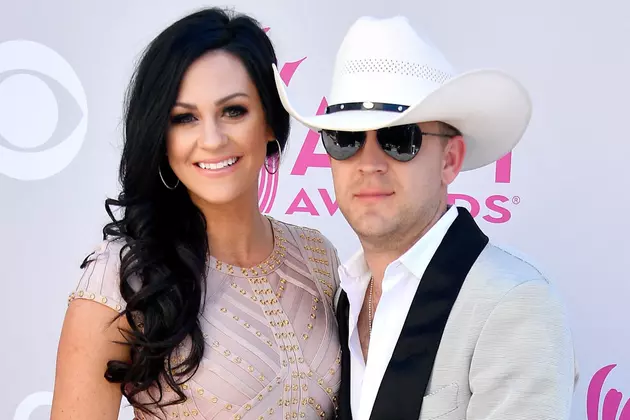 Justin Moore's Wife Forces Him to Go All Out for Halloween
Frazer Harrison, Getty Images
Justin Moore isn't a fan of Halloween, but being the loving husband that he is, he is trying his best to get into the holiday spirit.
While the singer admits that he hated Halloween as a kid, he has no choice when it comes to celebrating the holiday with his wife of 10 years, Kate. In an interview with his label, Big Machine Label Group, the singer explains his wife just loves Oct. 31.
"When you're married to my wife, you're going to be into it, there's just no other option," he admits. "So, I guess three, four, five years now we've thrown a Halloween party at our house and all the adults come dressed up. My wife just sent out the invite to 150 people, or whatever it is. Her closing line in the text invite is 'no costume, no entry.' This will be the first year that we do the Halloween party at our new house, so it's liable to get real stupid."
While Moore is still slowly warming up to the holiday, his children seem to love it.  They already dress up on occasion for family photos, as can be seen in a quick glance through his Instagram page. Luckily for Moore, Halloween only comes once every year.
Moore recently announced that he's gearing up for a new tour in 2018. The Hell on a Highway Tour will take him to more than 40 U.S. cities through April of 2018.
Justin Moore Can't Wait to Teach His Son a Few Things ...
See Which Country Singers Have Welcomed Babies in 2017