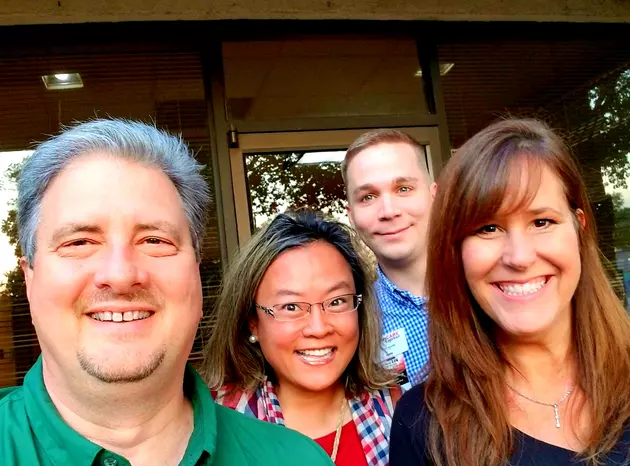 Local Business Chaining Positive Thoughts Together With The Community
Jim Weaver, Townsquare Media
With all the negativity in the world right now, HealthCARE Express is doing something different. They want to show how far a little positivity can go. Members of the community along with students from area schools were challenged to take strips of paper and write a positive thought, quote or word on them.
All these positive strips of paper will be looped together into a chain. On Friday, September 29 at 2PM the community is invited to the HealthCARE Express location on Richmond Road where they will link all the chains together. Then they will stretch the chain out along Richmond Road and see how far just a little positivity will go. Of course, the goal is to make the longest chain possible.
Suki O'Neal and Cody Adams with HealthCARE Express stopped by to tell us more about the Positivity Chain.
For more information on how you can get involved in the Positivity Chain visit the HealthCARE Express Facebook page or call HealthCARE Express at (903) 791-9355.